Outlook 2016
This user guide will help you to set up the Exchange functionalities in Outlook 2016 under Windows.
Note
Make sure to store all data before the migration to the Exchange server system. The ZID does not take any responsibility for data loss during the transfer of data to the Exchange system.
Requirements
Installed Outlook 2016 (for example as part of Office 2016)
A working internet connection
A valid u:account UserID and password
A valid Exchange account of the University of Vienna
Windows

First time opening Outlook 2016
Start the program Outlook 2016. If you are already using Outlook 2016 with another e-mail account and would like to add a new e-mail account, go to Add Exchange as additional account.
If you have not configured an e-mail account yet, you should see the following window:
Click Next.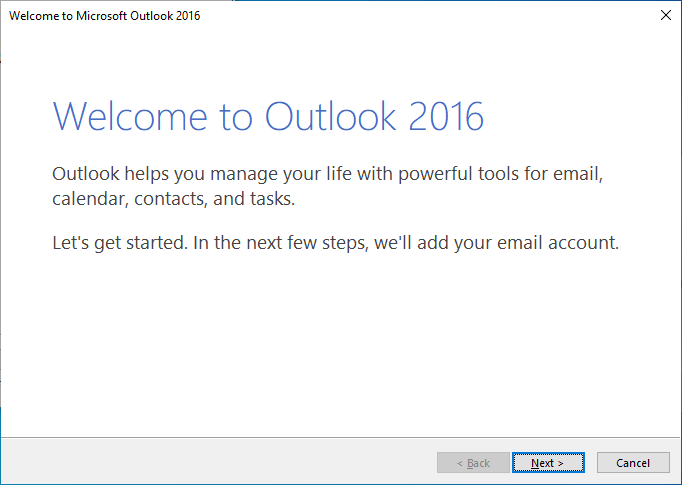 Select Yes and click Next. Continue the configurations in the text below.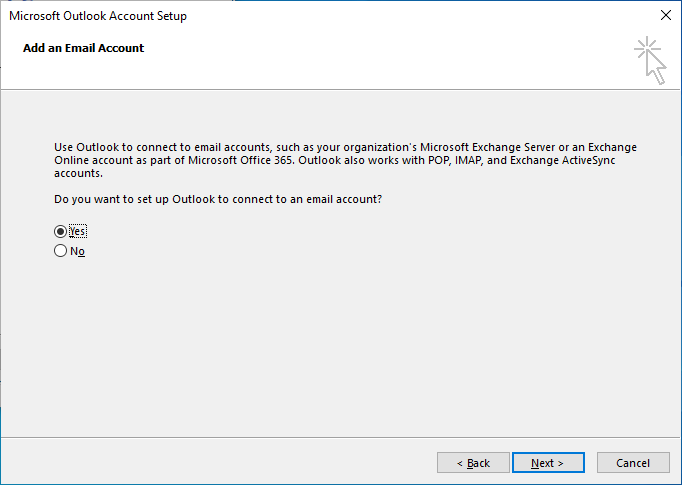 Add Exchange as an additional account
In the menu, click File.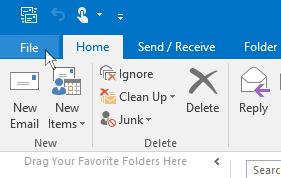 Select Account Settings and again Account Settings… below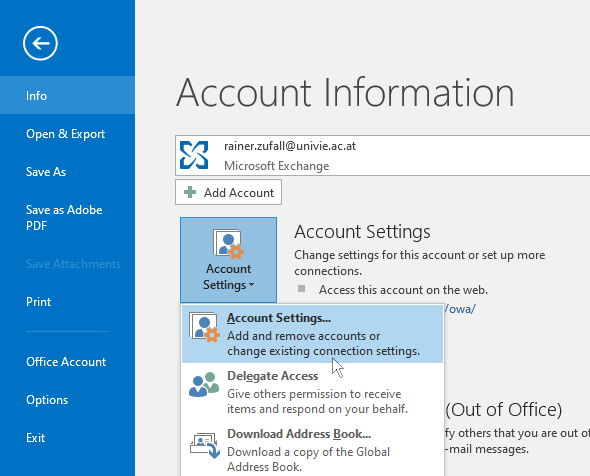 On the top left corner click New ...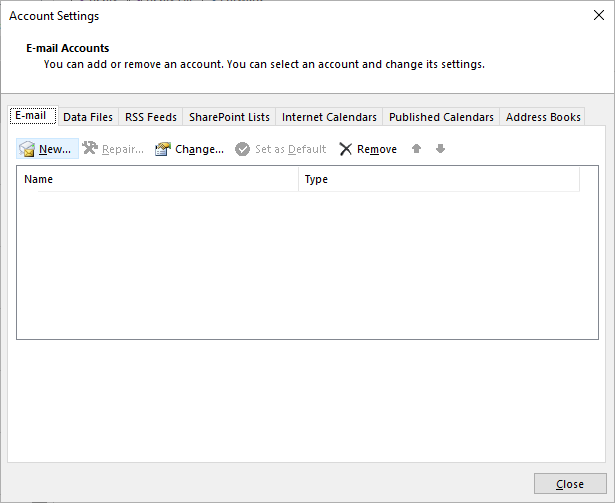 Type in the following data:
Your name: Shown as your sender name
E-mail address: Your e-mail address of the University of Vienna
Password: Your u:account password
Then, click Next.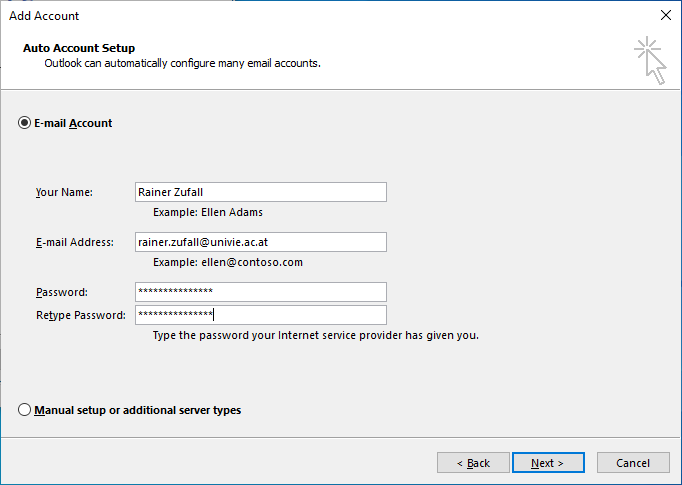 Depending on the Windows verison you have to click More choices or you can continue with the next step.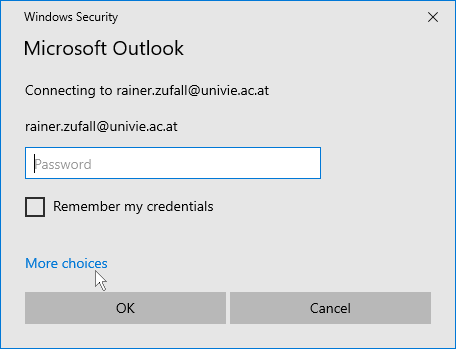 Click Use a different account.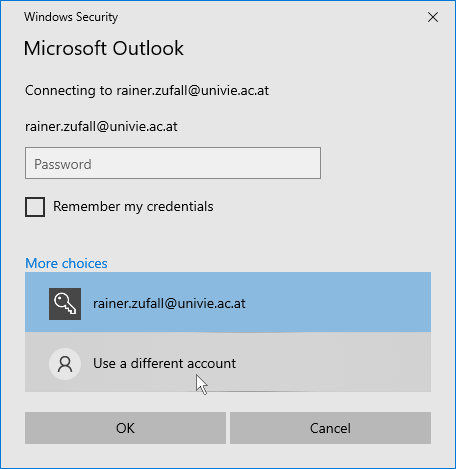 Type in the following data:
First row: Your u:account UserID in the form d\UserID (Example: d\zufallr0)
Second row: Your u:account password
You can activate the option Remember my credentials. Click OK.