Copying
This user guide explains how you can copy documents with a u:print device.
Requirements
A valid u:account UserID and password
A validated u:card with loaded credit. Following validation, it may take up to 5 hours until the u:card is activated.
Selecting the copy function
Press the Copy button on the touch screen.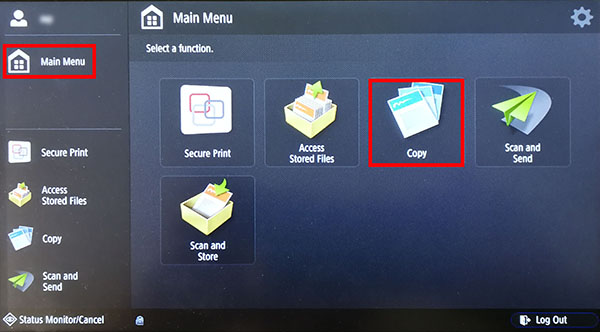 Copying
Place the original on the platen glass or use the automatic document feeder.
Please note that you can only place flawless originals in the automatic document feeder. These originals must not be
stapled,
rolled,
wrinkled or
bound with paper clips.
Start the copy process by pressing the green start button. Then, take your copies.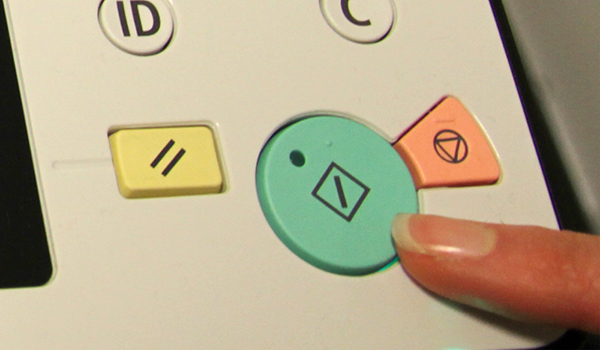 Copy settings
By default, the u:print device will print your documents in size A4, black and white and one-sided.
The following options are available:
Select Color – Colour or black and white
Copy Ratio – Increase or reduce the size of the copy
Number of copies
2-Sided – Two-sided copy
Select Paper – Paper format (A4 or A3)