Printing via USB
This user guide explains how to print documents on a USB storage device with a u:print device.
Requirements
A valid u:account UserID and password
A validated u:card with loaded credit. Following validation, it may take up to 5 hours until the u:card is activated.
Note
Your USB data medium (USB stick) must be formatted in FAT or FAT32 format to be recognized by the u:print device.
Selecting a USB device
Insert your USB storage device into the USB port on the right side of the device.
Press the Access Stored Files button on the touch screen.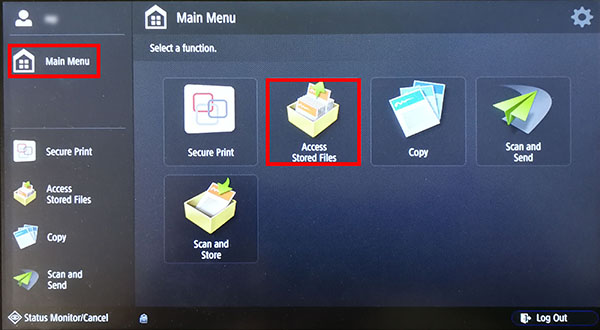 Select your USB storage device via the touch screen. It is displayed as Memory Media (A:). Then, press OK.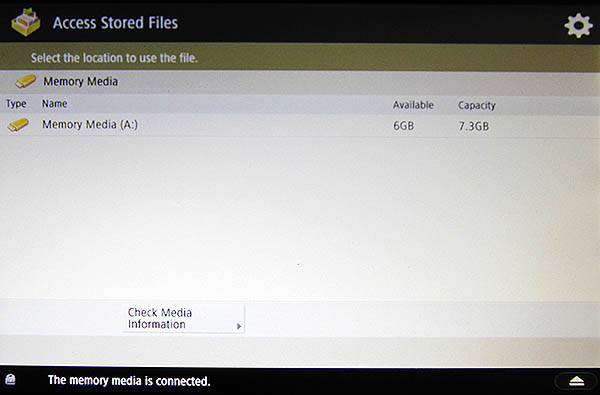 Printing
You can now see a file list, where you can tap the file you want to print. Next, press Print.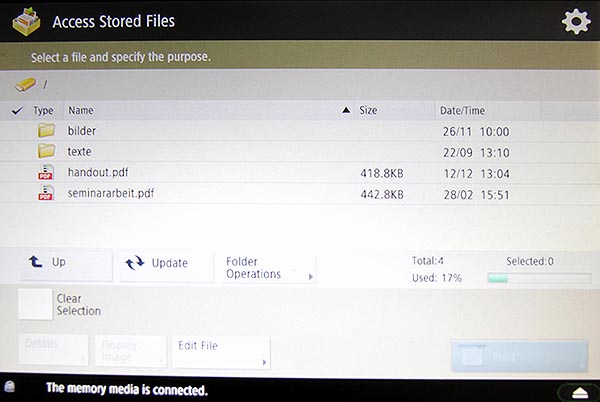 If necessary, change the print settings (e.g. colour) via the Options button.
Press Start Printing.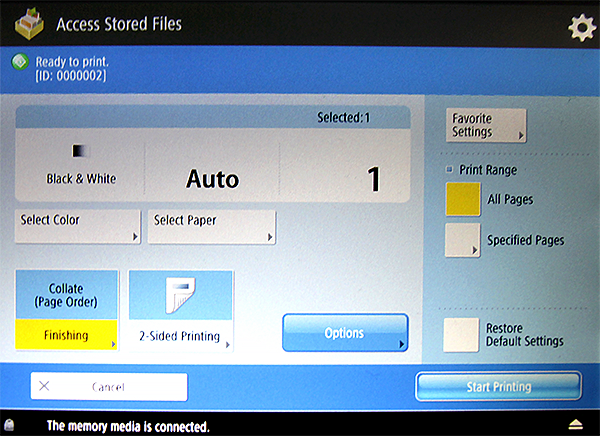 Note
By default, the printer prints in colour. If you want to print in black and white, you can change this setting via the Options button.
Removing a USB storage device
After all desired documents have been printed, remove the USB storage device by taking the following steps:
Press the Eject icon in the footer of the touch screen.
Select Remove and press OK twice.
Remove your USB storage device from the u:print device.