Android
These user guides help you to install Wi-Fi via eduroam on your Android device.
Requirements
u:account UserID in the form

UserID

@univie.ac.at
Wi-Fi password
Access point in reach
Configure eduroam
EAP method: PEAP
Phase-2 authentication: MSCHAPV2
CA certificate: Use system certificates
Domain: univie.ac.at
Identity: Your u:account userID in the form UserID@univie.ac.at
Password: Your Wi-Fi password
With some devices important options like Phase-2 authentication are hidden in More options (or similar).
Press Save or Connect.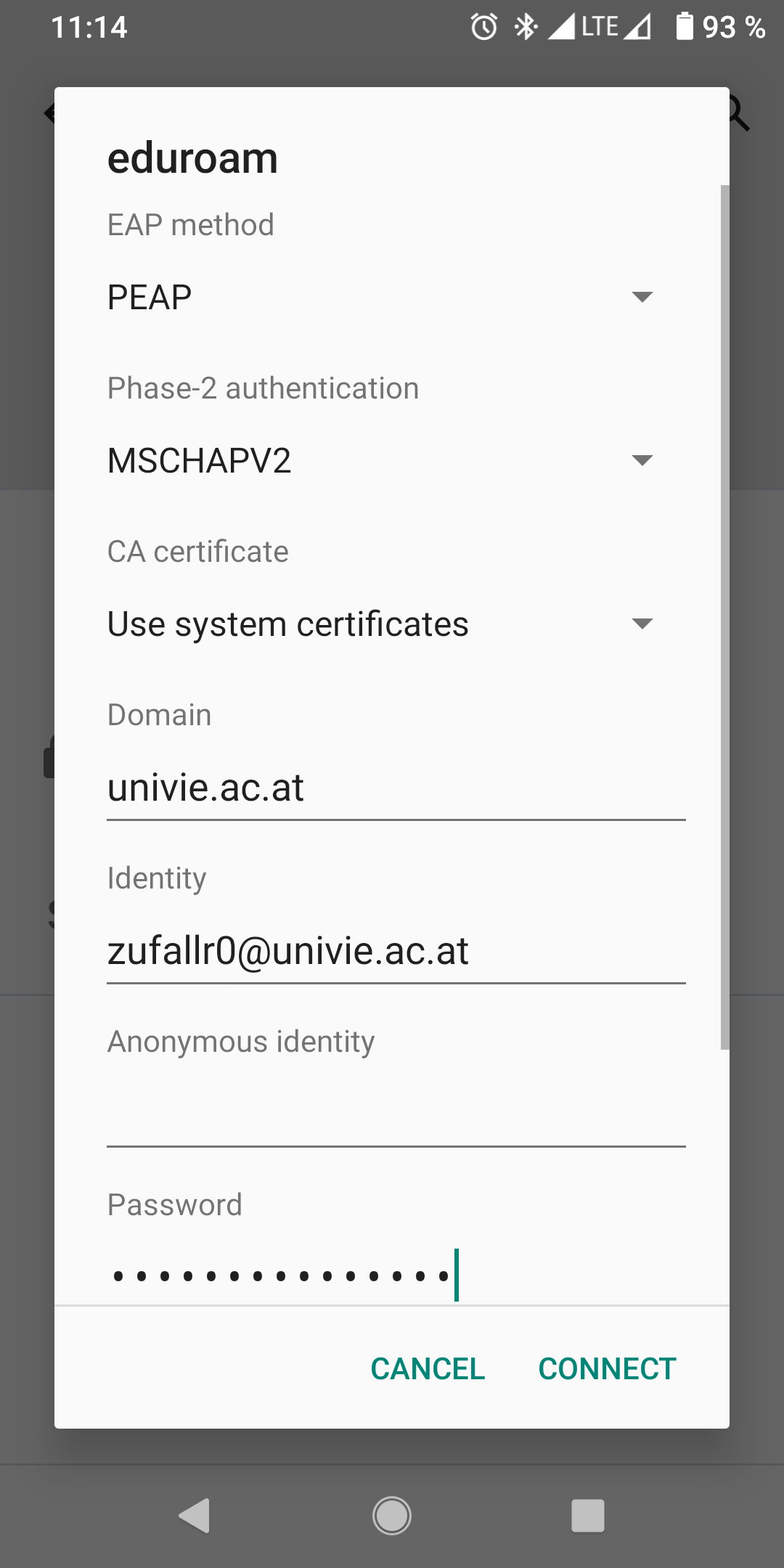 Remove eduroam Wi-Fi
Open Settings.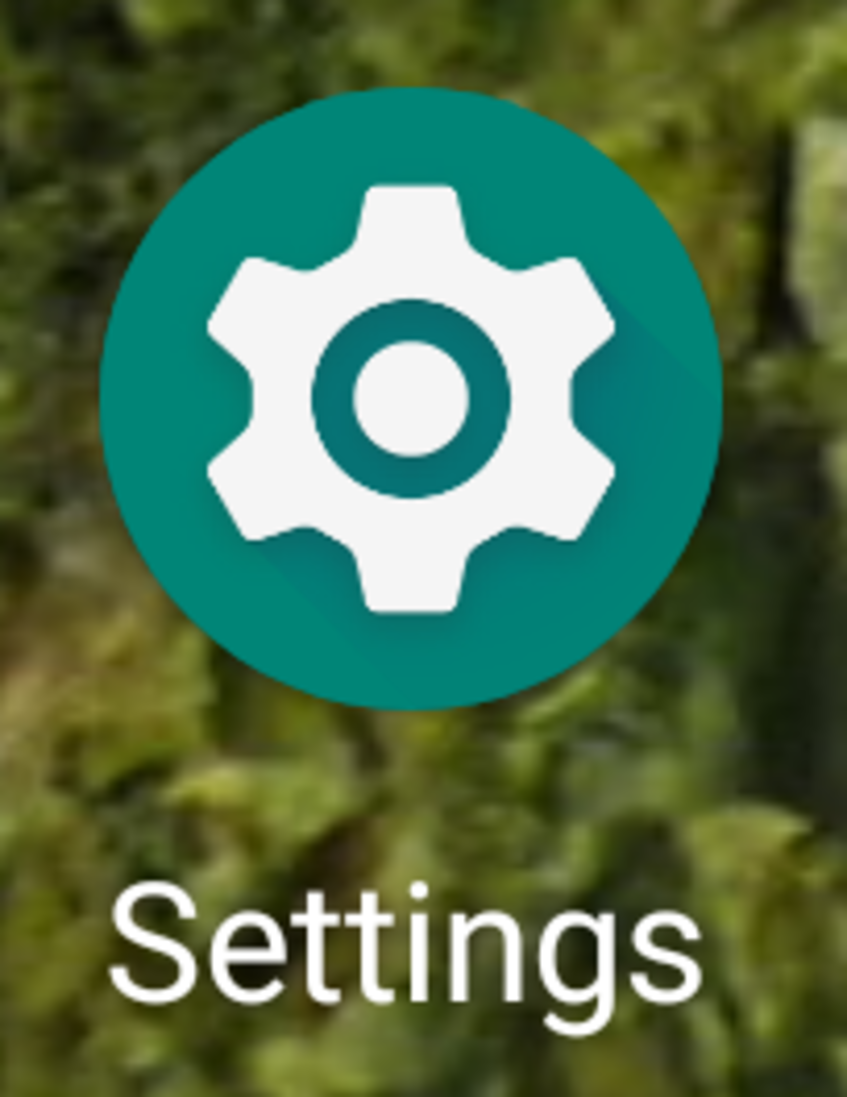 Open Network and Internet.

Tap Network and Wireless, then Wi-Fi to access wireless network options.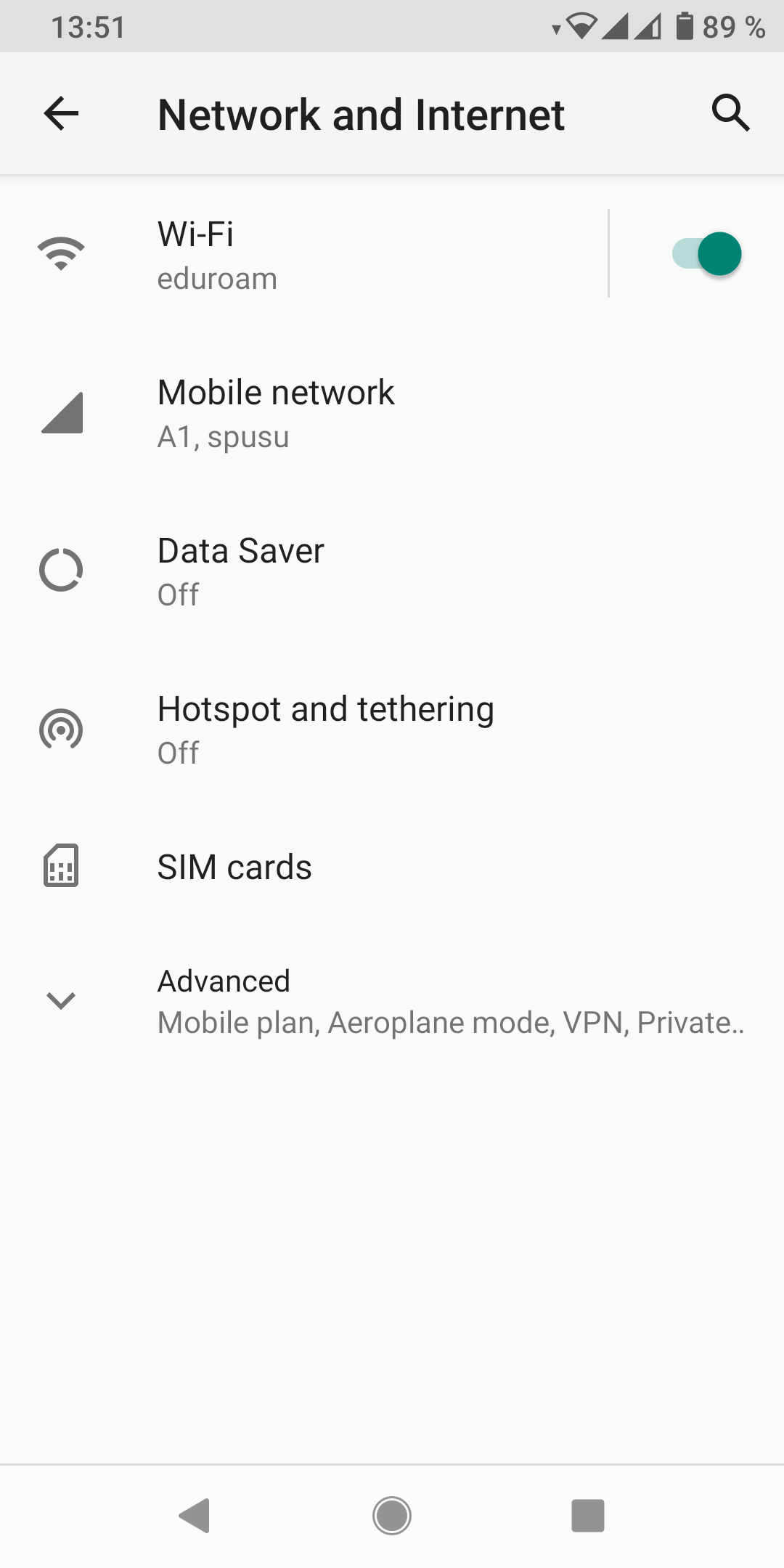 Dependig on your device either press the gear icon next to eduroam or press eduroam for a few seconds.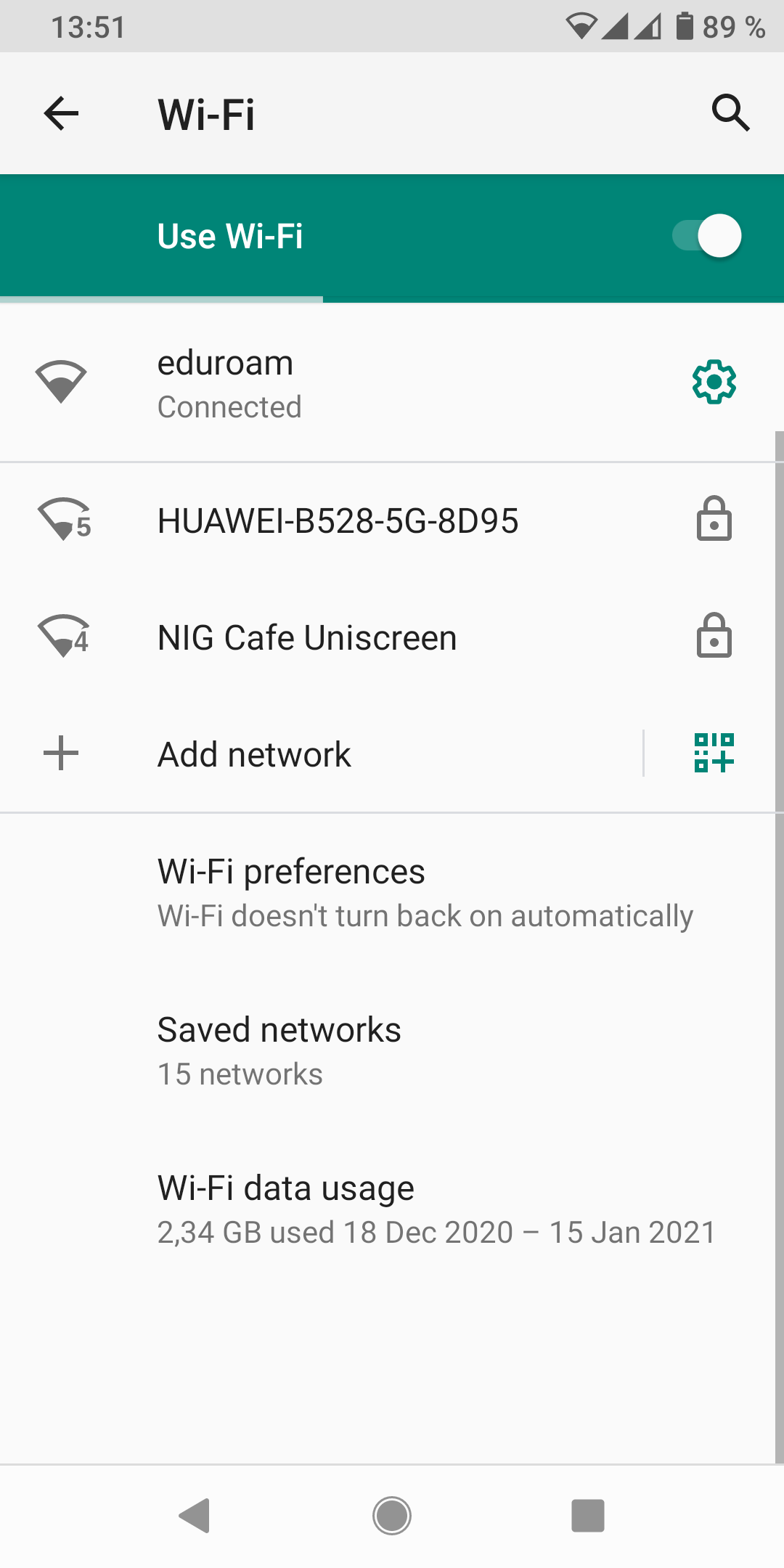 After pressing Forget, the saved eduroam settings will be removed from your device.