Destroying data carriers
Employees of the University of Vienna can destroy or demagnetise data media and thus permanently delete sensitive data in a secure way via the ZID. This is an important technical and organisational measure in the sense of the General Data Protection Regulation.
Note
Destroying data media makes sense if
it is no longer possible to delete data, for example because the data carrier is defective or can no longer be accessed due to missing hardware.
deleting the data takes a long time.
Available devices
The ZID provides 2 devices for the destruction of data carriers:
Device for degaussing: suitable for magnetic media, such as hard disks, magnetic tapes. The data is completely and permanently erased. The degaussing leads to damage of the data carrier, which cannot be used any further.
Device for the physical destruction of data carriers (shredder): suitable for SSDs, hard drives, USB sticks, CDs, DVDs, memory cards
The ZID checks the functionality of the devices on a random basis, the manufacturer additionally once a year.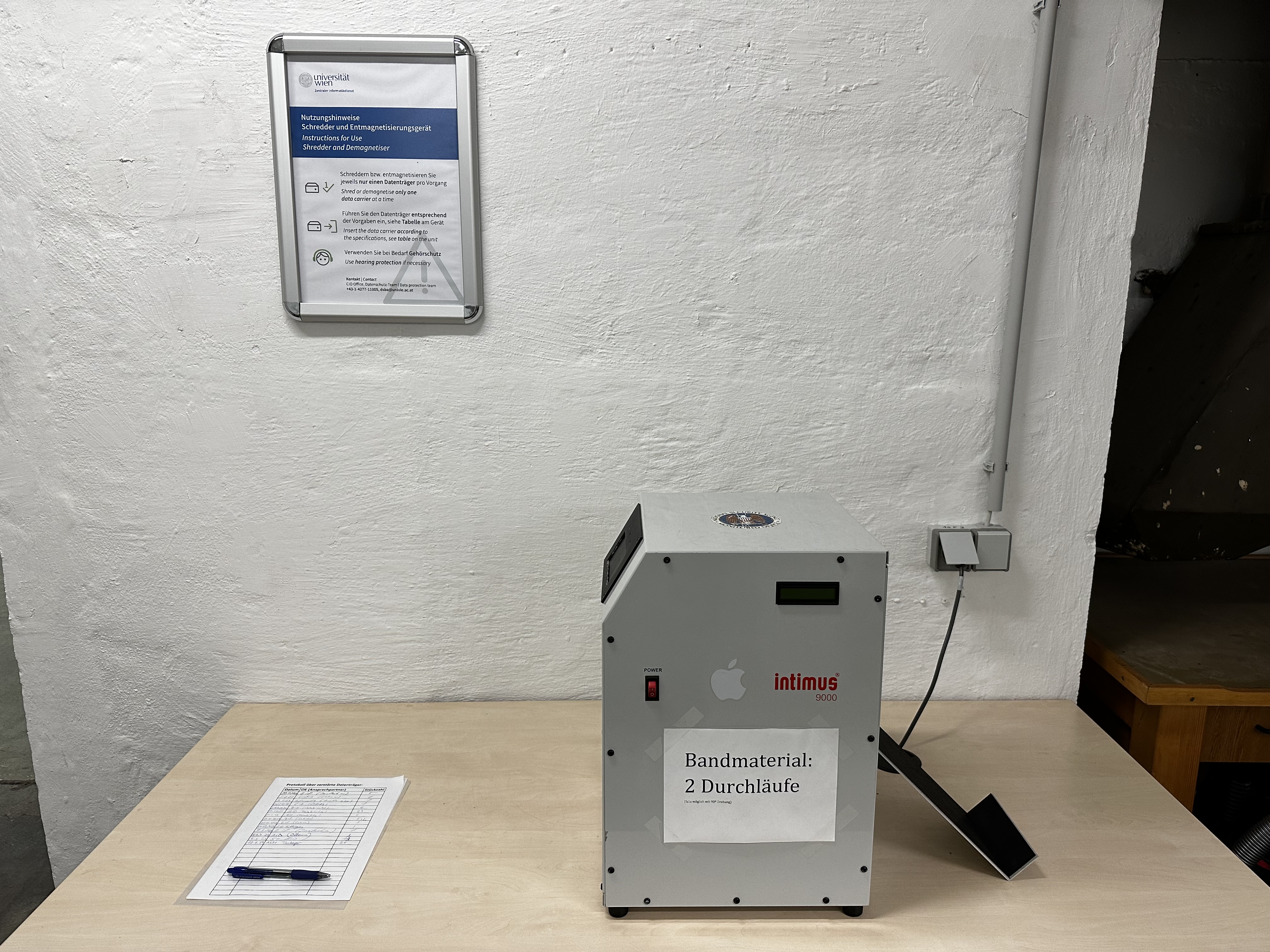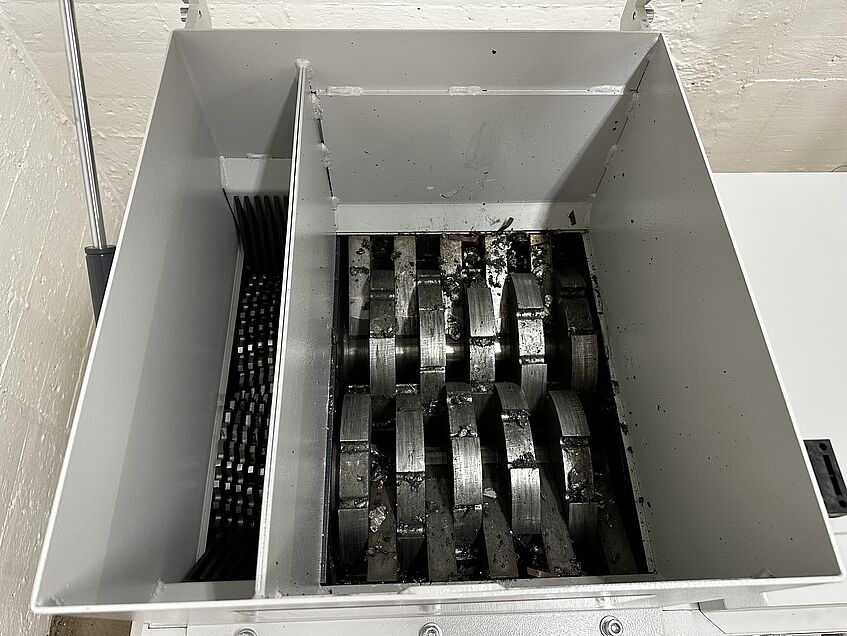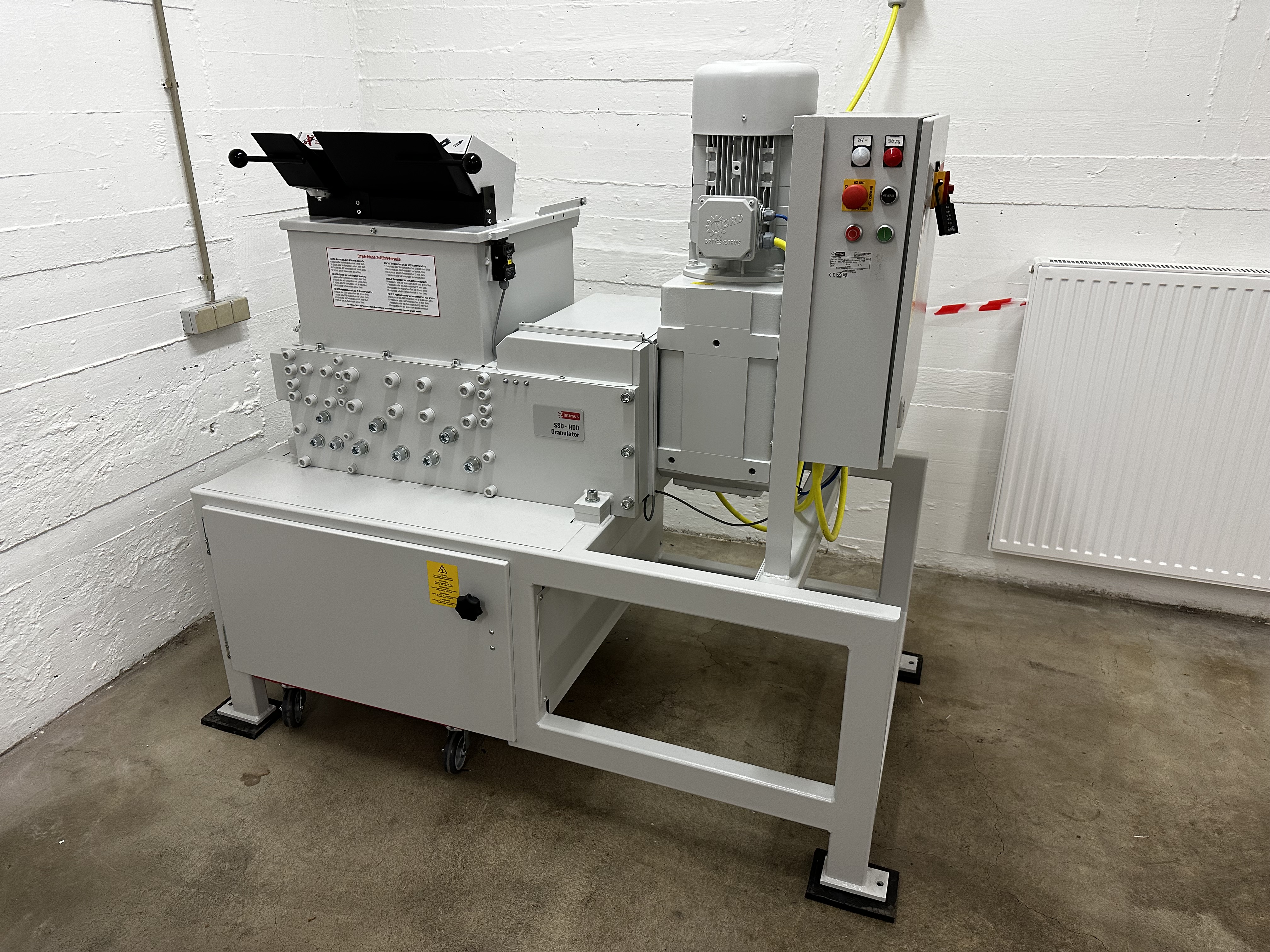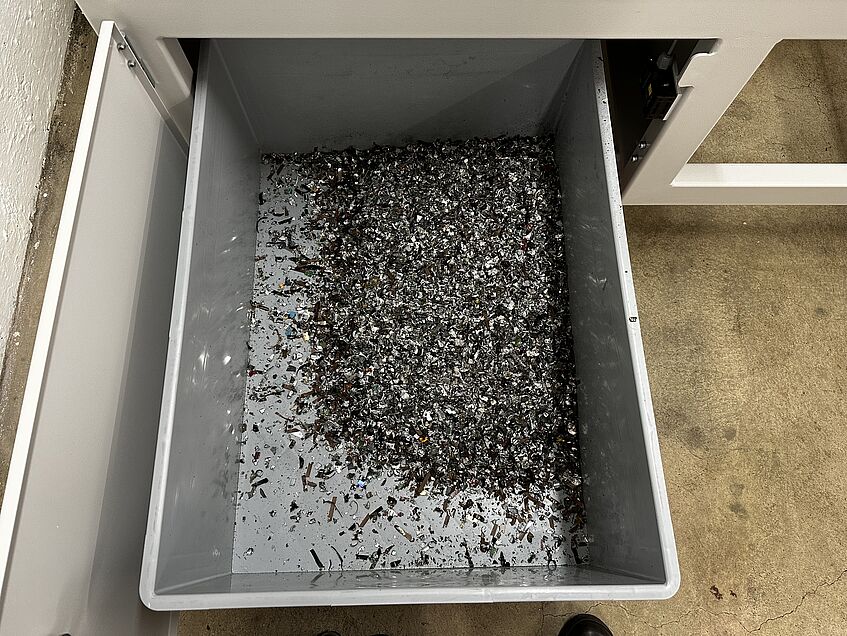 Using the service
Employees of the University of Vienna can hand in data carriers for destruction at the ZID (at the location Neues Institutsgebäude, NIG). Contact the telephone number +43-1-4277-11005 in advance.
Upon request, faculty representatives receive training on the devices and can then destroy data carriers independently for employees of their faculty.
Location
The devices are located at the Neues Institutsgebäude (NIG), Universitätsstraße 7, 1010 Vienna.
Support
If you have any questions about the service, please contact the CIO Office or the Data Protection Team via phone at +43-1-4277-11005 or via e-mail at dsba@univie.ac.at.