Ordering an Adobe account for employees
This user guide helps you to order an Adobe account in the SAM system in order to download Adobe software to your device.
Open the self service portal with https://sam.univie.ac.at/wm.
Log in with your u:account userID in the form u\u:account-UserID and your u:account password.


In the navigation area on the left, select Accounts in the Catalog.
Select SRV002336 – Adobe account and click Add to Cart.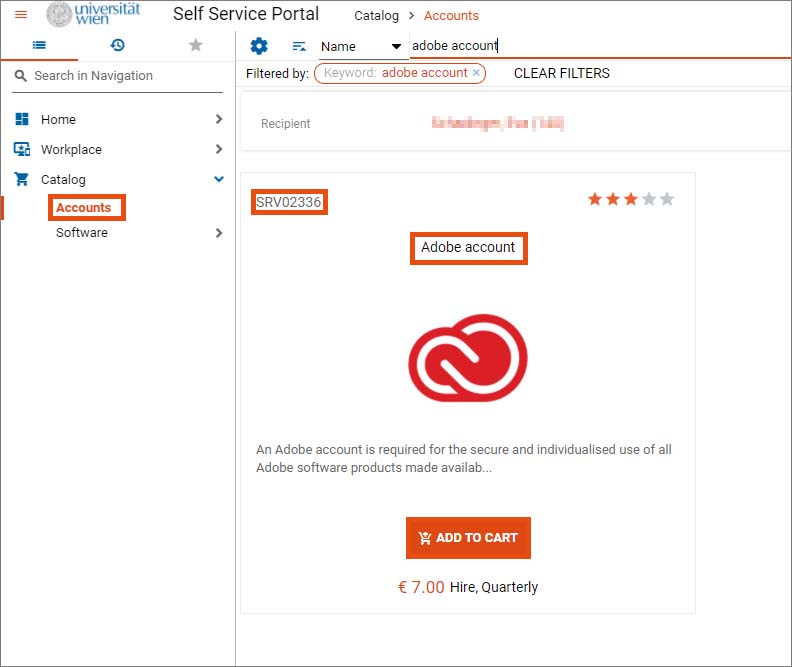 Make sure that your u:account userID is filled in under Choose AD Account as target.
You have to confirm a number of documents before ordering the Adobe account. These are already shown:
SRV02310 – Terms of use of Software for employees
SRV02313 – Data protection declaration of the University of Vienna
SRV02314 – Adobe terms of use
Click More data required.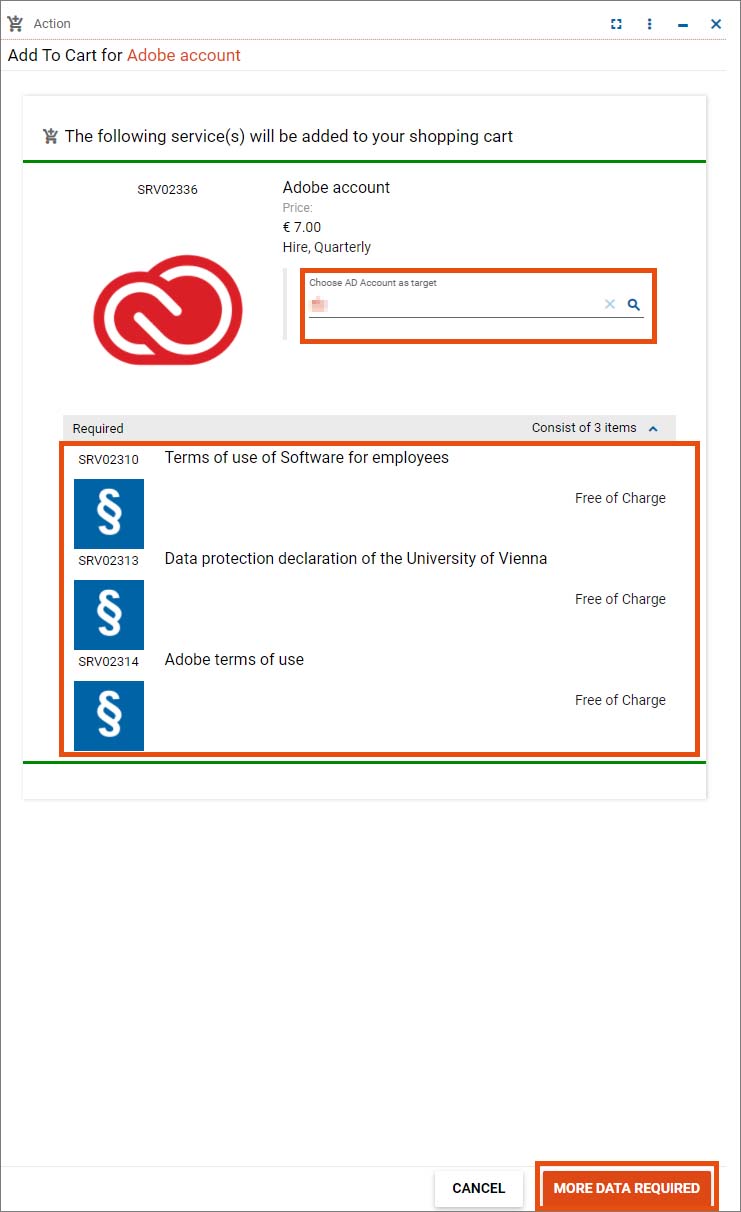 Agree to the Terms of use of software for employees by activating the checkbox and clicking More data required.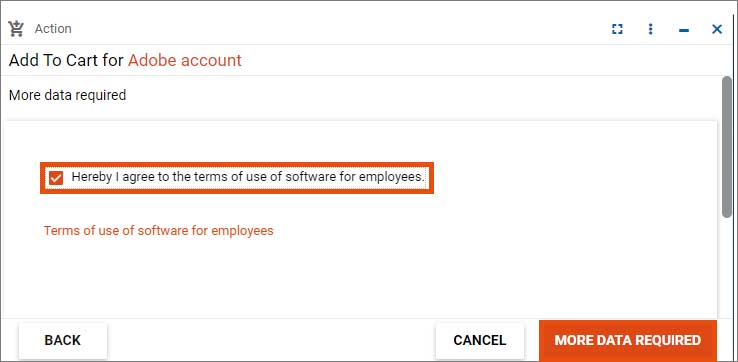 In the next step, agree to the data protection declaration of the University of Vienna by activating the checkbox and clicking More data required.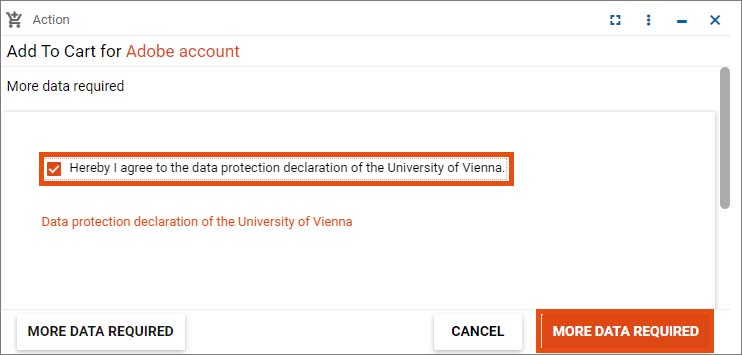 Finally, agree to the Adobe terms of use by activating the checkbox and clicking Add to cart.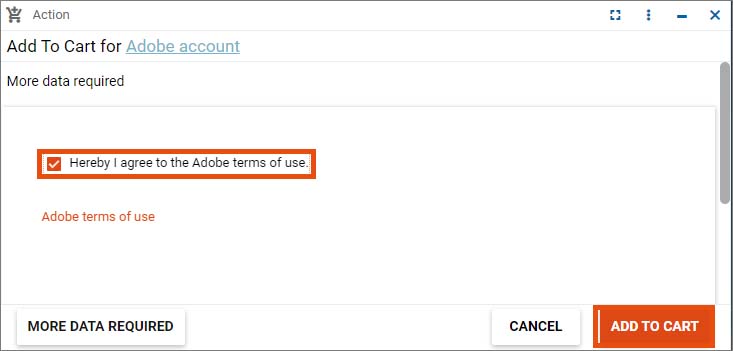 Once you have agreed to the documents you can finish the order process by clicking Place order.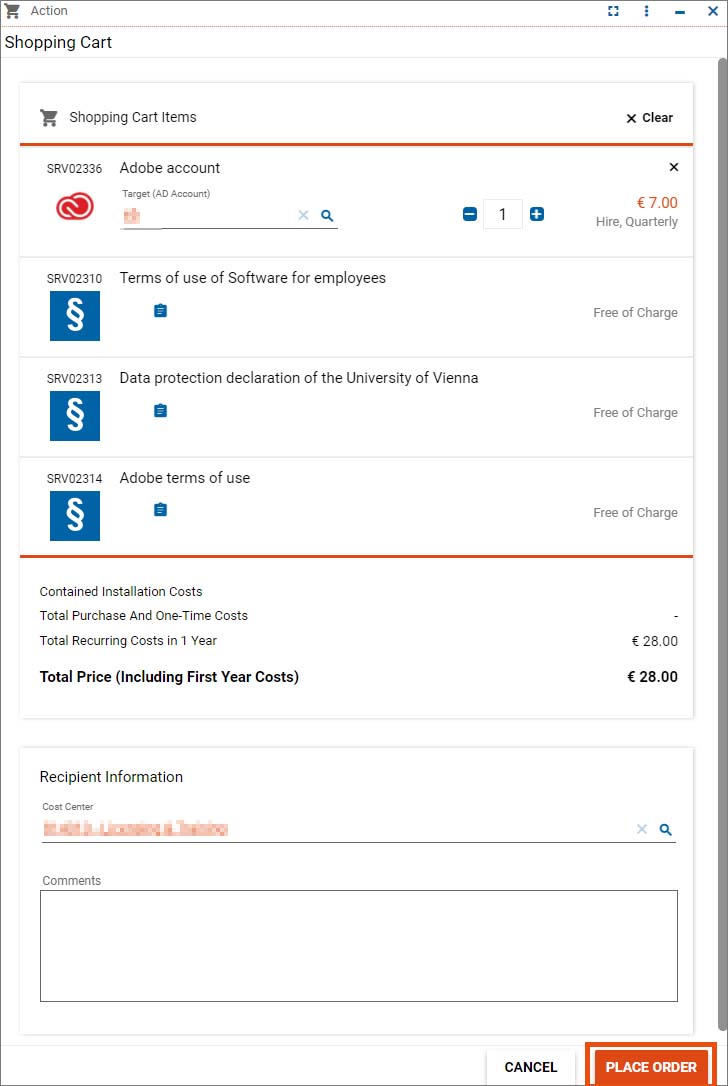 You can now see a summary of your order. Additionally, an overview of the order process is shown.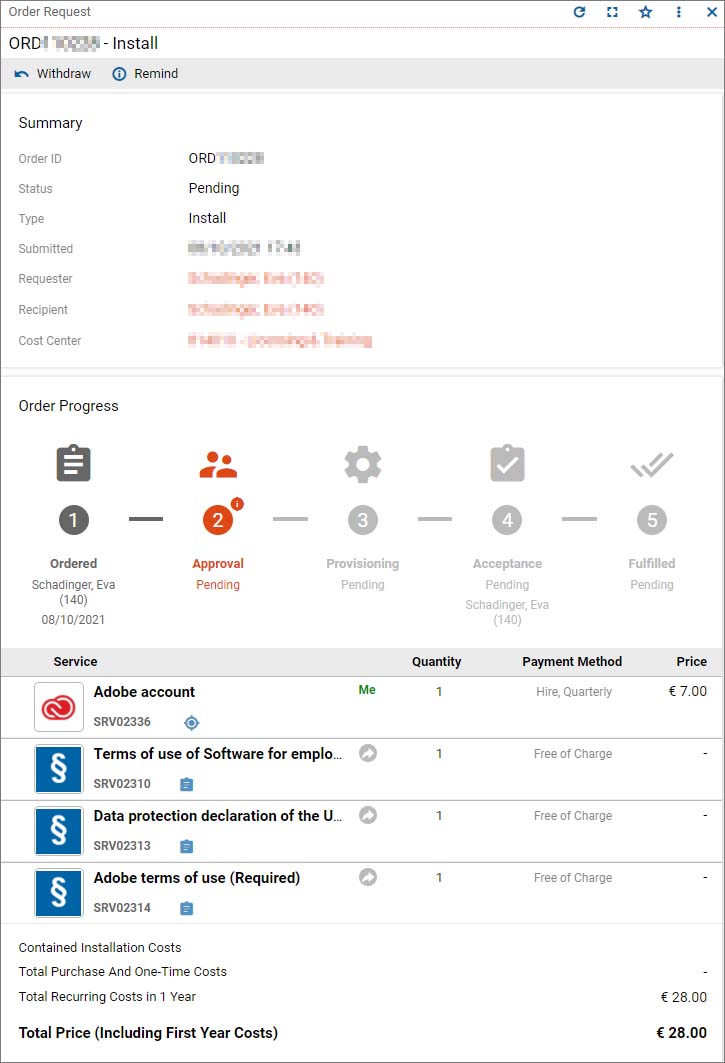 Approval by the IT representative and the responsible person of the cost centre is now required.
As soon as everything has been approved, you will be notified via e-mail.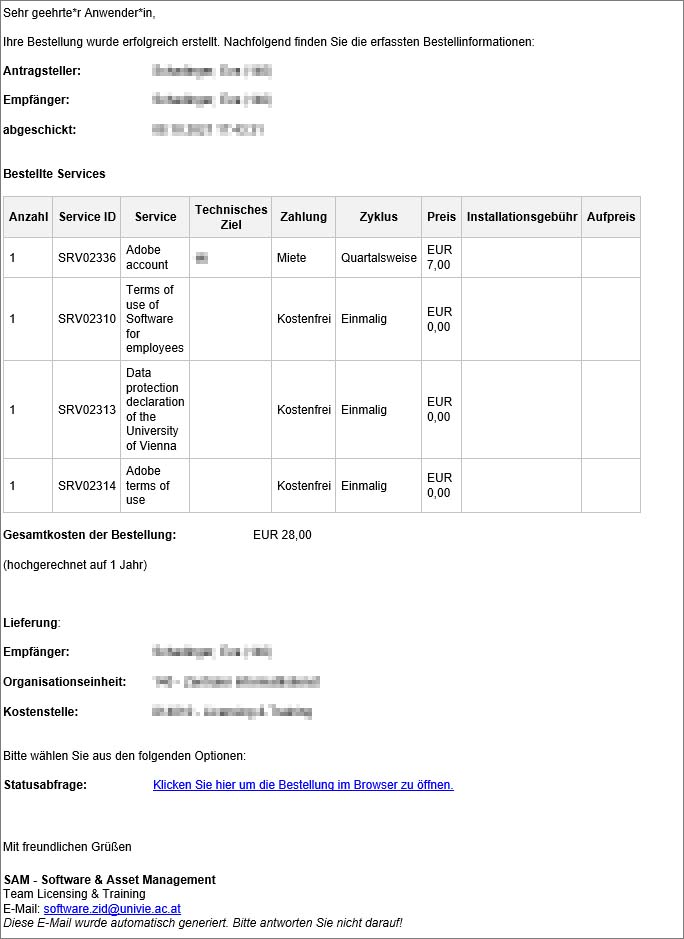 You can see the status of your order anytime in the selfservice portal. To do so, in the navigation menu in Workplace click My Services and Adobe account.


As soon as the order progress in step 3 is shown as Provisioned, you can use the adobe account.
Step 4 (Acceptance) is optional. If you do not accept the order by yourself, the system will automatically accept it after a few days to comlete the order.