Returning Adobe software
These user guides will help you to return Adobe software previously used on your locally or centrally managed PC to the SAM system. Carry out the steps described for all Adobe products you have used so far. This is the prerequisite for subsequently ordering, installing and using the new software packages based on named user licensing.
Open the Self-service portal at https://sam.univie.ac.at/wm.
Log in with your u:account userID in the form u\u:account userID and the u:account password.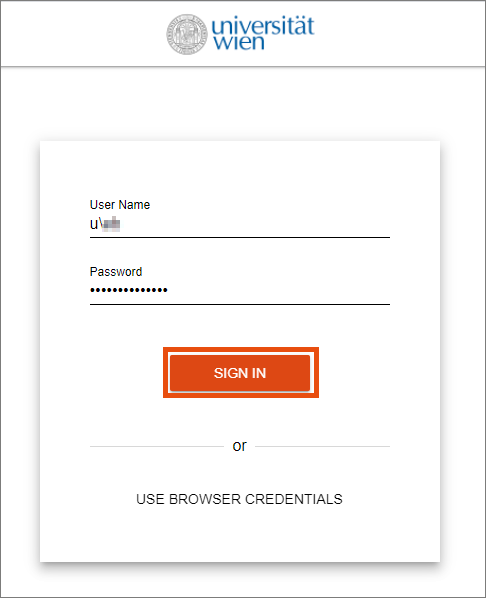 In the navigation area on the left in Workplace select My Services.
Search for the Adobe service you want to return and select it by clicking on it.


In the window on the right where the order details are shown click Return on the top left corner.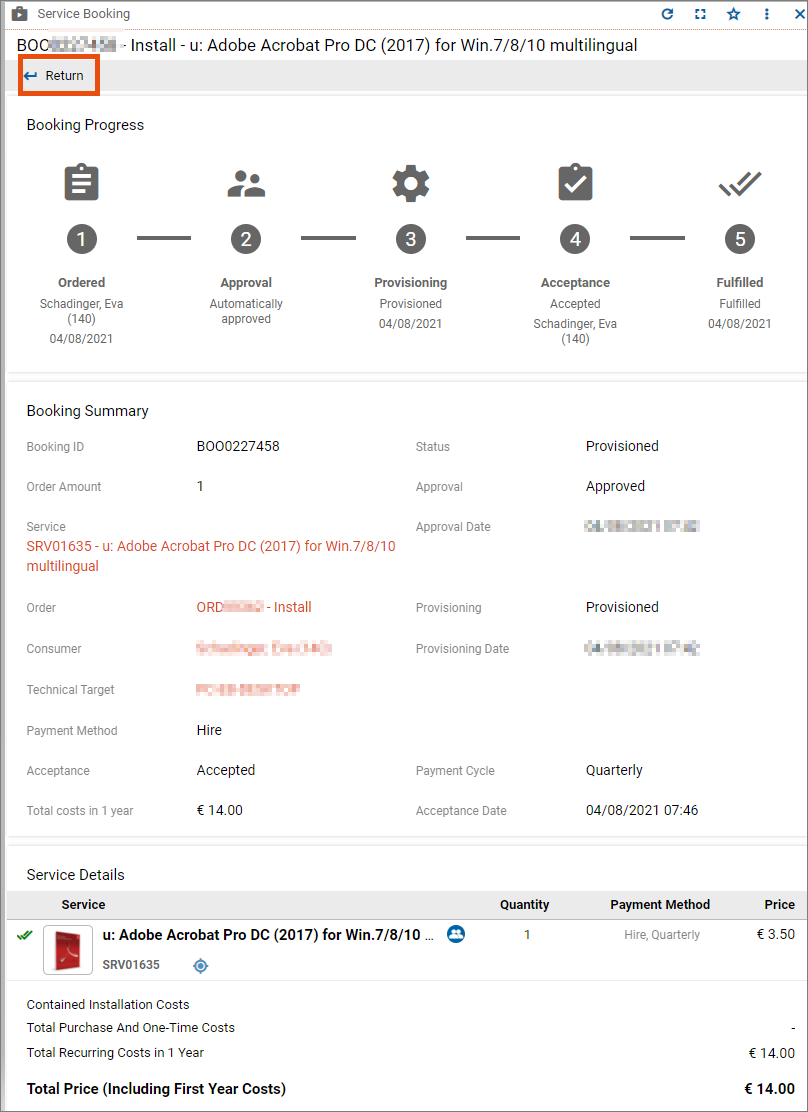 To finish the return process, click Return.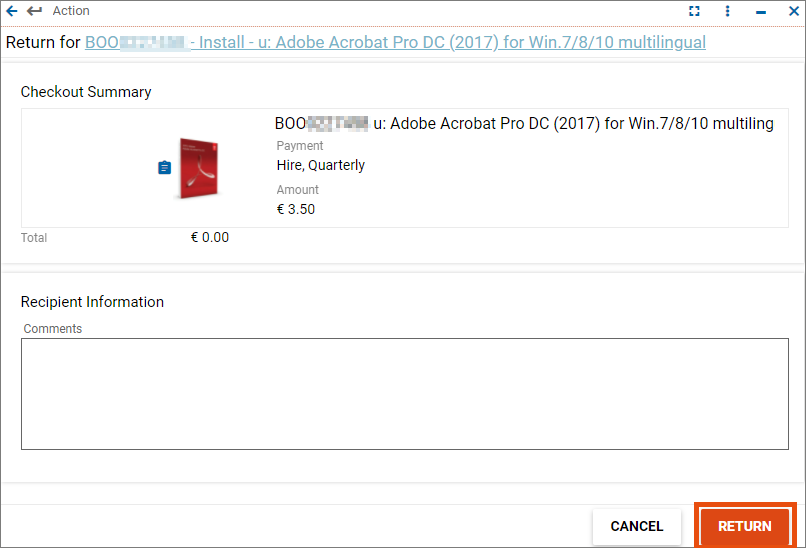 You will receive an e-mail with the subject line Order Provisioned: ORD(number) – Uninstall for (name).
In the e-mail you will find a summary of the information on the service you have just cancelled.

Note
Be sure to wait for the e-mail, especially in the case of centrally managed PCs. You can only order the new version of the desired product after it has been correctly uninstalled.