Reports
This user guide helps you to access and export Zoom Usage Reports as well as meeting reports. Reports for the past 12 months with a search duration of up to one month are available. After the end of a meeting, it may take up to 30 minutes until its report is displayed.
Sign in to Zoom.
Click Reports and then Usage to list information about the duration, number of participants and additional key figures of your meeting.


You can export these data as a CSV file.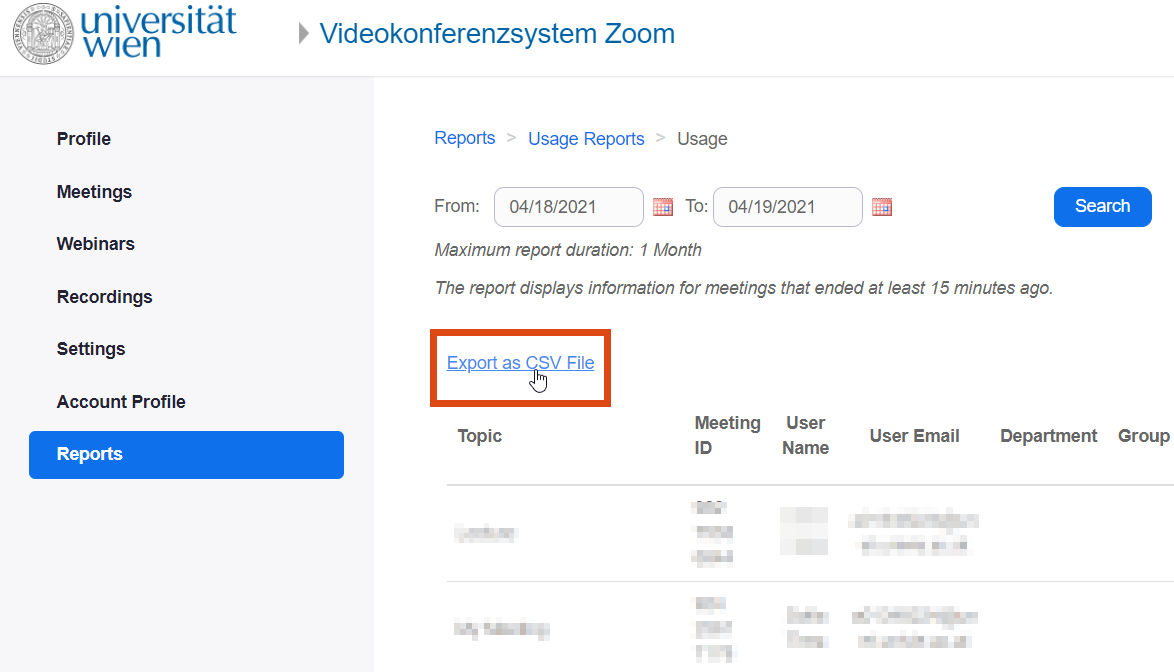 Click Reports and then Meeting to generate registration reports and poll reports as a CSV file.