Deactivating automatic updates
This user guide will help you to temporarily deactivate automatic software updates for the Windows operating system and installed software on your centrally managed laptop.
This can be necessary if you are currently abroad and have to use a roaming data connection. Downloading data for updates in this case can quickly lead to high costs.
Click the Windows start button and then the gear wheel icon (Settings).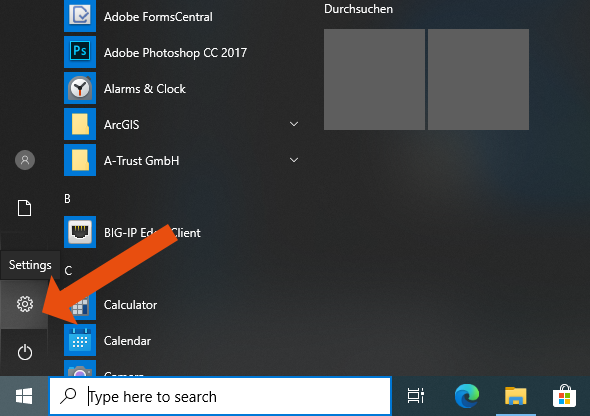 Choose Network & Internet.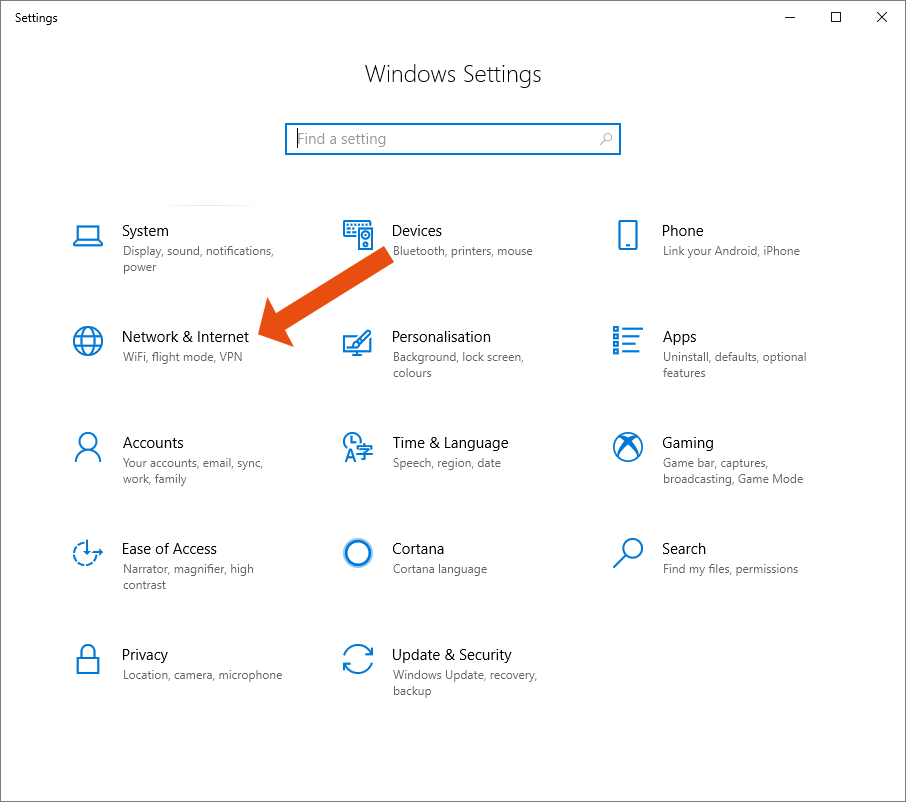 Click on WiFi and then on Manage known networks.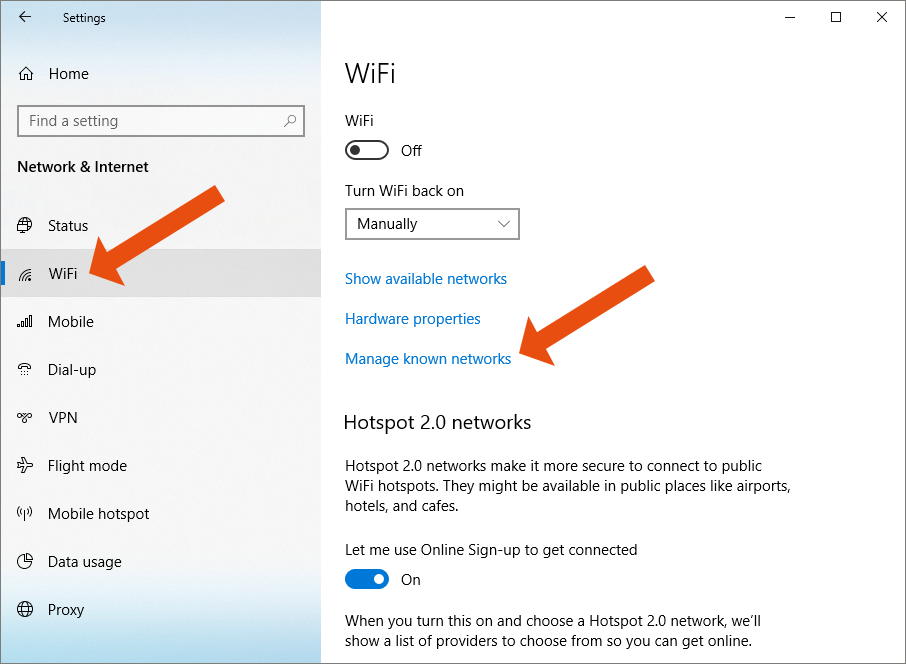 Click the name of the desired or connected network and choose Properties.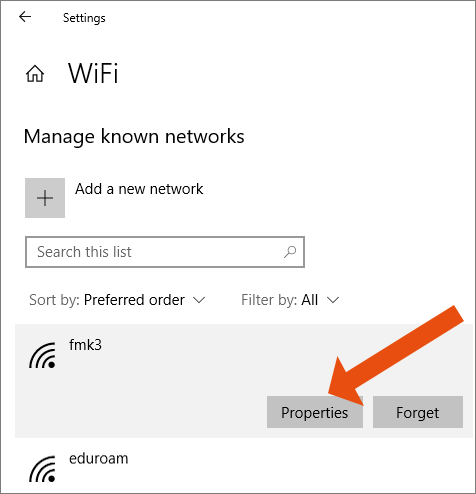 Activate the option Set as metered connection.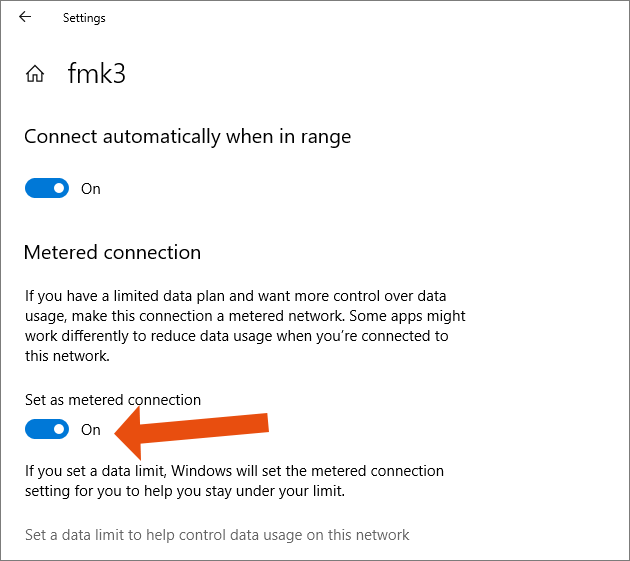 Note
Deactivate this option as soon as there is an unlimited or low-cost data connection available. Only in this way you will continue to automatically receive software updates.