Signing as a registered user
This user guide will help you to sign one or more PDF documents with u:sign.
You will be notified by e-mail when you have received a request to sign.
Open the e-mail and click on Go to document.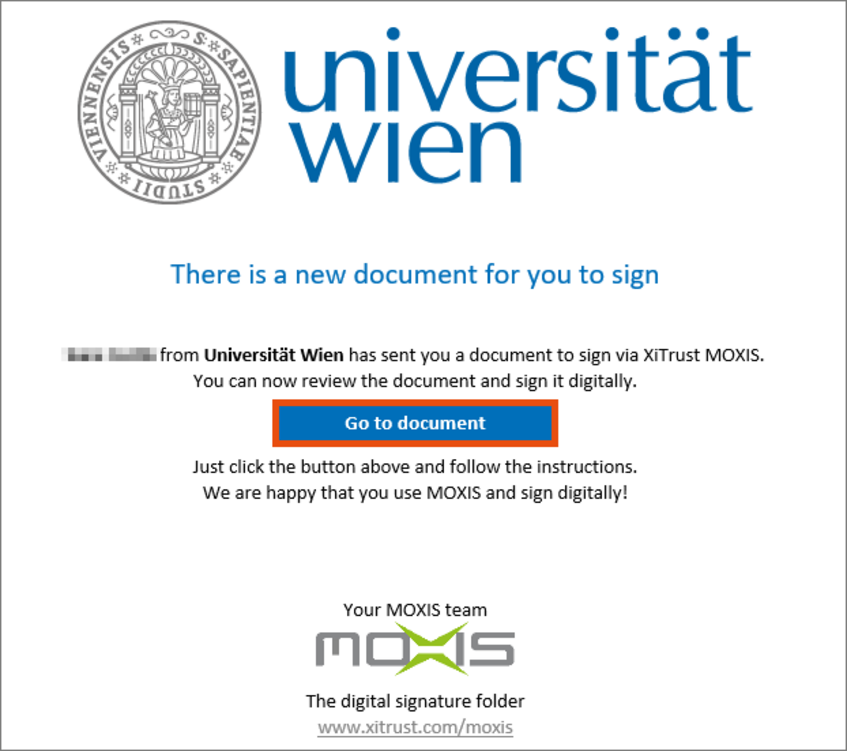 You will be redirected to the Moxis login page. Under Login for users, click on Weblogin.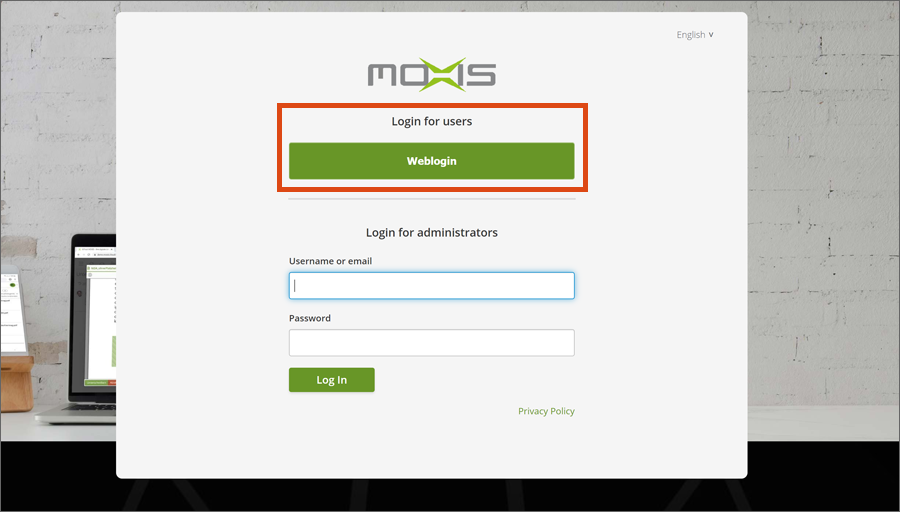 You will be redirected to the weblogin of the University of Vienna. Log in with u:account UserID and password.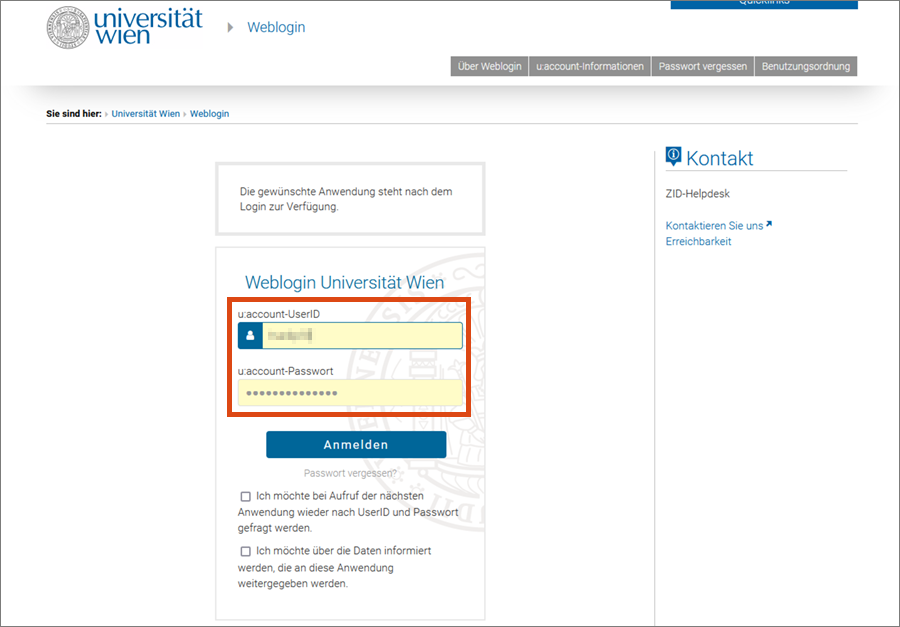 You will be redirected back and will now automatically be in your Signature folder. Here you will see a list of all the documents you need to sign.
Move the cursor to the desired document and click on Sign. You can repeat this step for several documents in order to sign them all at once.

The document has been selected for signature.
A bar with a grey background appears at the bottom of the browser window. Click on Sign (number of selected documents) on the right.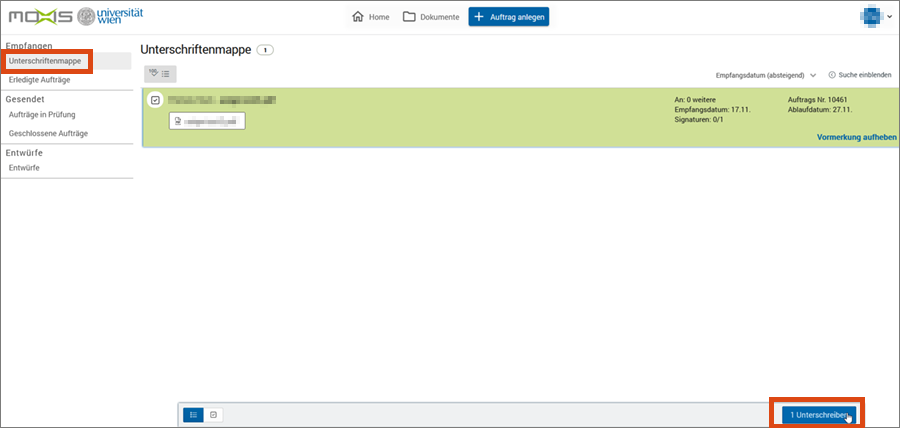 Enter your ID Austria or or Handy-Signatur (mobile phone signature). If you have saved a username or mobile phone number, these will be displayed automatically and only the password is required.
Then click on Identify.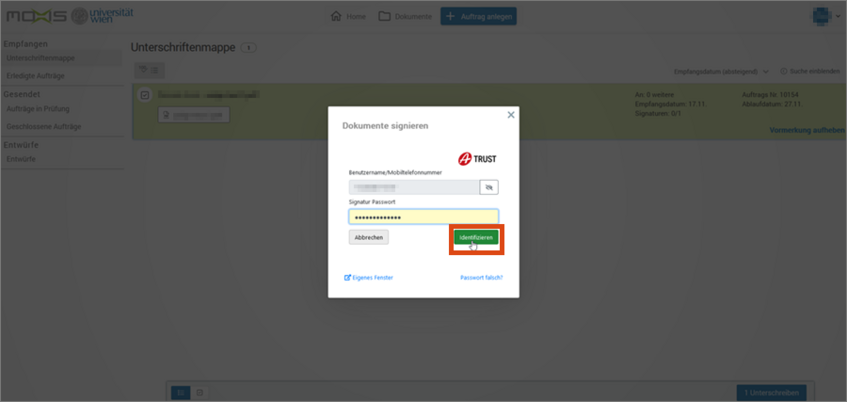 Note
If you carry out the signature process entirely on your mobile phone or other mobile device, it is mandatory that you return to u:sign after confirming the signature. Otherwise the signature will not be applied and the document will not be processed further.
After you have signed the document, it will be displayed under Closed jobs.
If desired, move the cursor over the document and click Mark for download to download the document.