Linux – NetworkManager
This user guide helps you to set up WiFi via eduroam with Ubuntu.
Note
If your laptop has a switch to activate the Wi-Fi function, activate it.
eduroam offers a secure internet connection via Wi-Fi: The authentification as well as the data transfer are encrypted and therefore protected from unauthorised access.
Requirements
u:account userID in the form UserID@univie.ac.at
Wi-Fi password
Computer running under Linux with installed NetworkManager, equipped with a wireless network card (Wi-Fi).
Access point in reach
Setting up eduroam
On the desktop, click the symbols on the top right to open the menu.
First, click on the Wi-Fi entry and in the sub-menu Select network (Wählen Sie ein Netzwerk aus).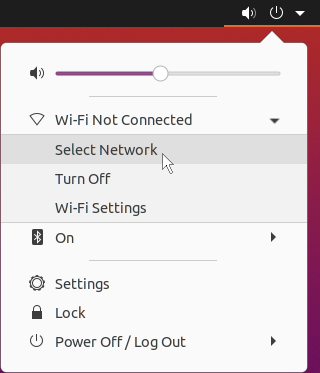 Select the eduroam network and click Connect (Verbinden).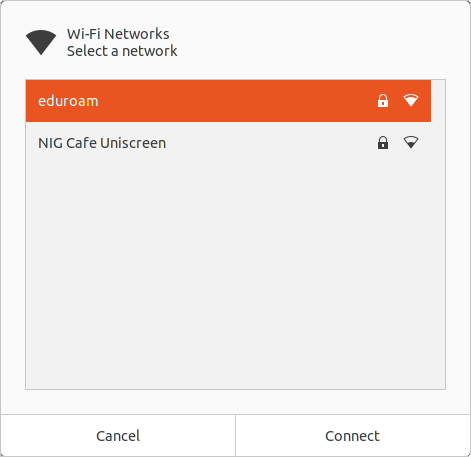 Fill in the form as follows:
Authentication: Protected EAP (PEAP)
No CA certificate is required
Username: u:account userID in the form UserID@univie.ac.at
Password: your Wi-Fi password
Click Connect.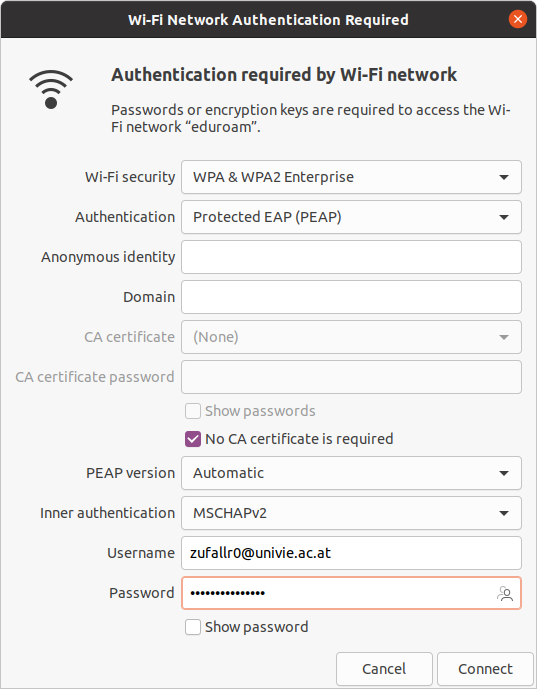 You should now be connected with the eduroam network.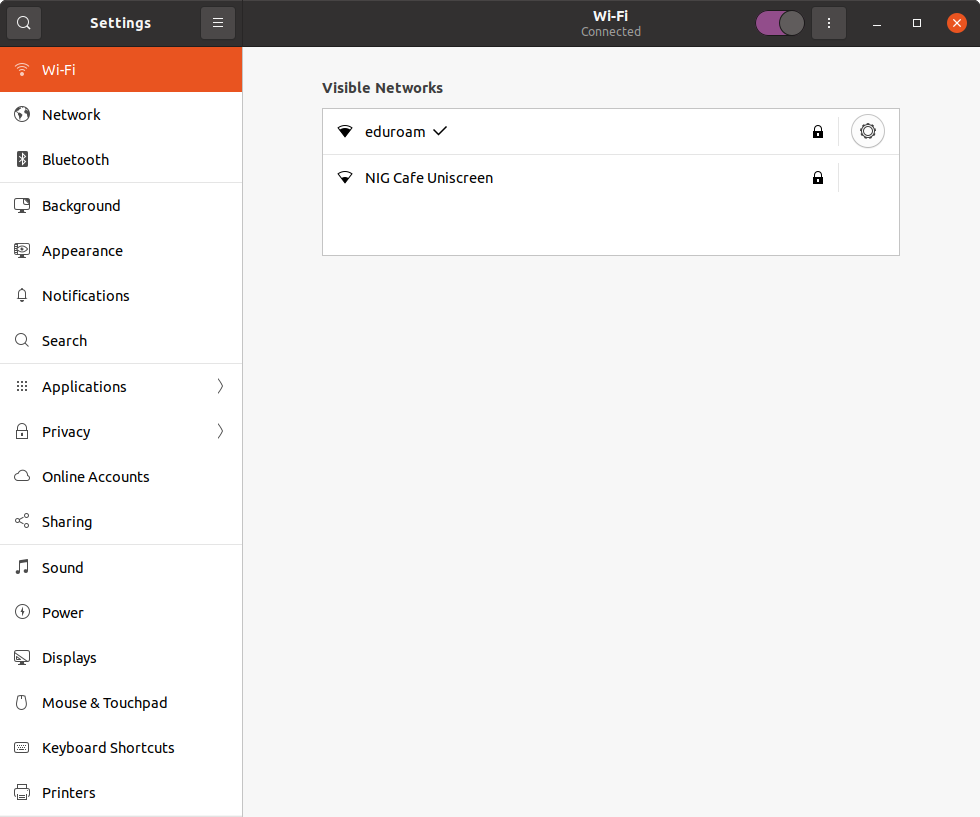 Note
Sometimes the NetworkManager cannot connect to eduroam.In this case, the certificate available here can be added via Select CA certificate (CA-Zertifikat auswählen), as described above.