Safari
This user guide will help you to clear cookies and cache in the Safari browser. This can be helpful if you experience login problems.
Clear Cache
Press the following keyboard combination: cmd + alt + E
Clear cookies
In the menu click Safari – Preferences….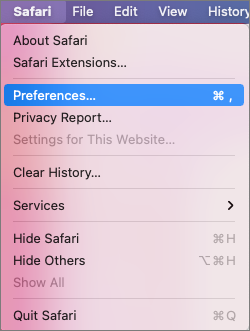 Change to Privacy and click Manage Website Data….