Collaborating on pages
This user guide helps you use the different functions for collaborating (watch, share, comment) on a Wiki page.
Watching a page
You can watch pages in u:wiki. If you watch a page, you will receive e-mail updates about changes to the page.
Click the Watch button at the top right.
Choose whether you want to watch only this page, all content in this space or the page tree (this page and all child pages). You can also manage the users watching.
You will receive an e-mail if there are changes to the content you have chosen or if somebody comments on it. These notifications will be sent to the e-mail address that is saved in your u:wiki profile.
Click Watching to stop watching the chosen contents.


All the contents you are watching are listed under Watches. Click your profile picture at the top right and then Watches.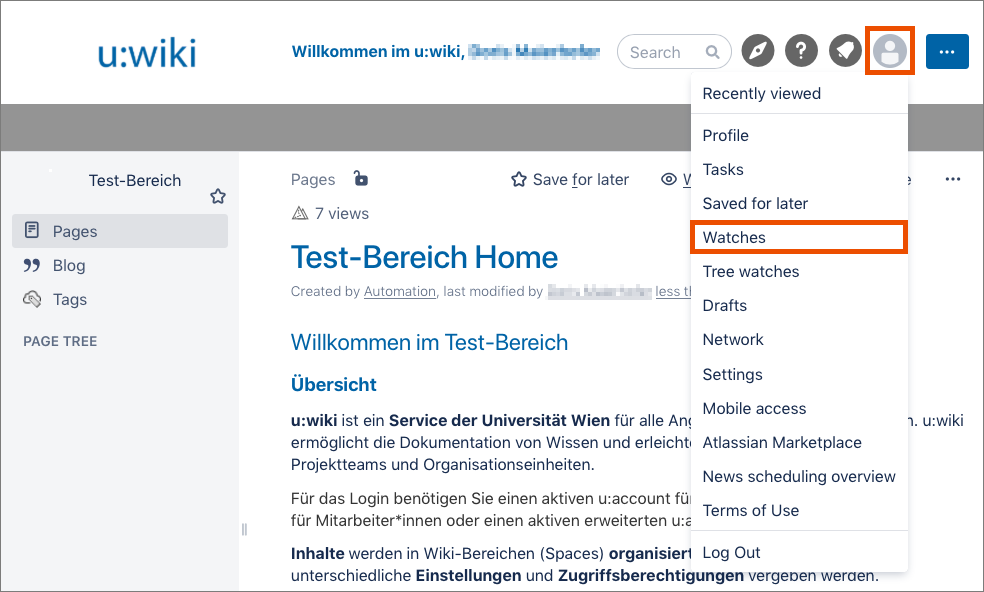 By clicking Stop Watching, you can choose to no longer watch a content shown in the list.

Sharing a page
To share a u:wiki page with other users, click the Share button at the top right. You have two options:
Copy the unique link to the relevant page and share it with others.
Use u:wiki to send an e-mail containing a reference to the page. Add one or more names, e-mail addresses or also group names. If you want to, you can also include a short message to the recipients.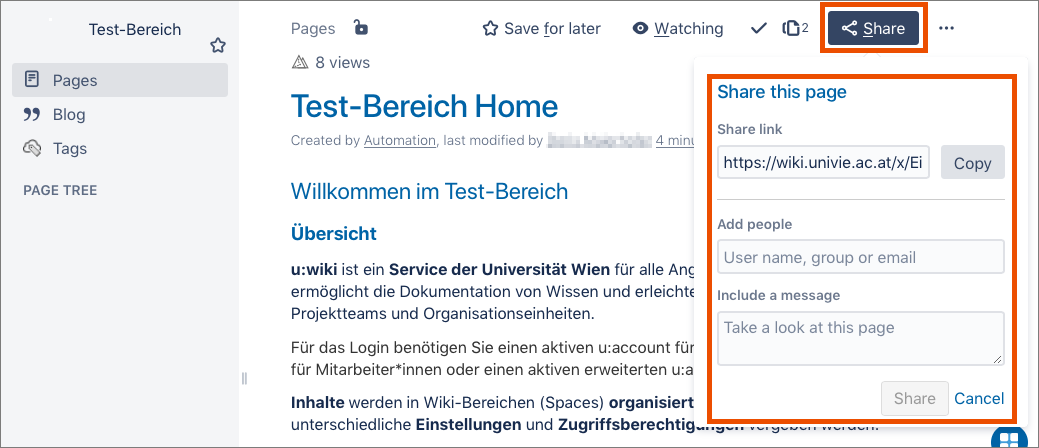 Commenting on pages or contents
The comment function at the bottom of the page allows you to leave questions or feedback on the content. You can also reply to already existing comments.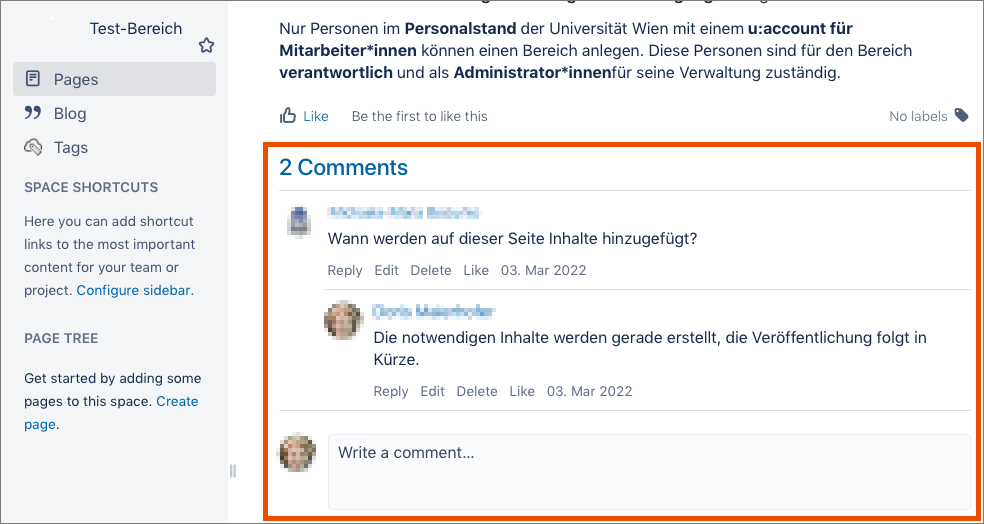 You can use in-line comments to comment on individual words or sentences on the page:
Select the text with the cursor and then click the speech bubble icon.
A window will open at the right side of the page and you can write your comment in there.


Commented passages are highlighted in yellow. You can open the comment by clicking this passage.
Click the three dots to solve the comment (hide it as finished), reply, edit or delete it (remove it completely).
Click the cross icon to close the comment.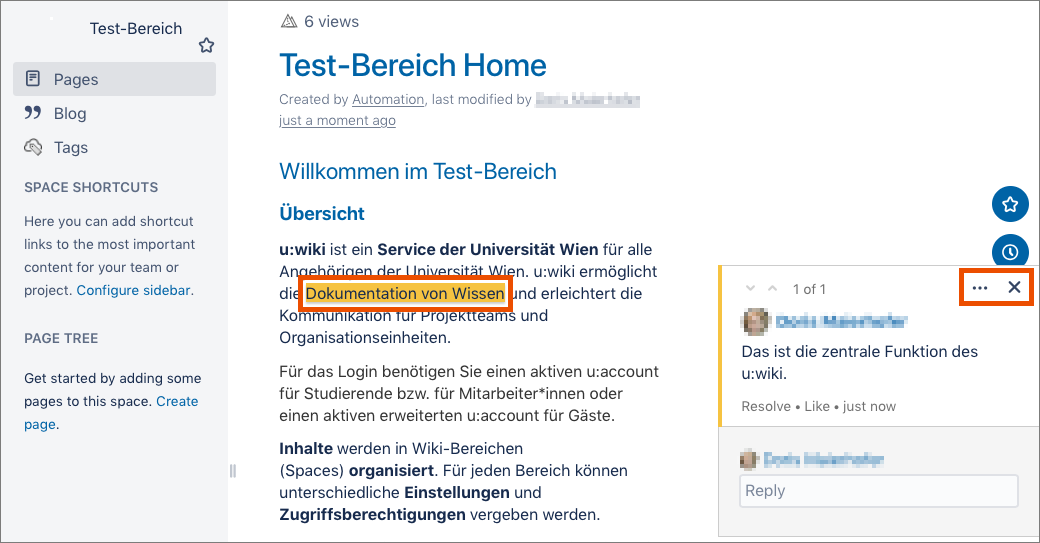 Video (in German)
Duration: 3:37 minutes
Content:
Basics on pages
Saving a page for later
Watching a page
Sharing a page
Commenting on pages or contents.