Creating PDF/A
This user guide helps you to convert text documents with Word and LibreOffice or OpenOffice to PDF documents with PDF/A standards.
Requirements
Microsoft Office or
LibreOffice/OpenOffice
Note
If you use Microsoft Office with macOS, use Office in the Computer Rooms to convert your document to PDF/A.
Microsoft Office – Word (Windows)
On the top left click File.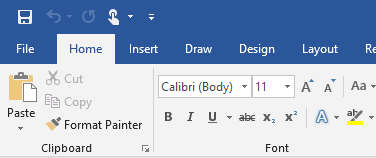 Click Save as and then the drop down menu.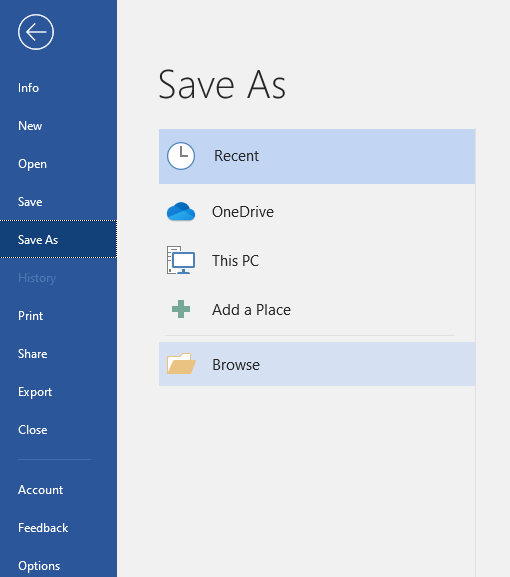 Select PDF as your file type. Click Options...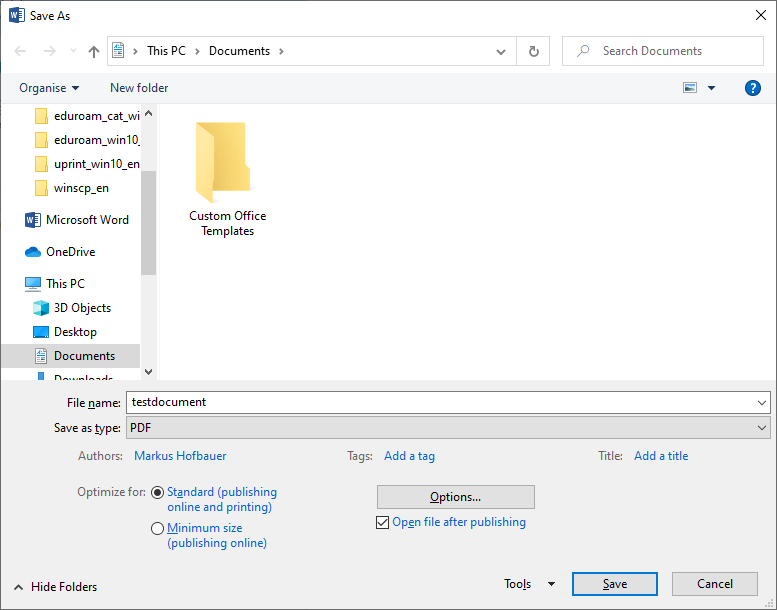 In the Options dialog box, make sure the PDF/A compliant check box is selected and click OK.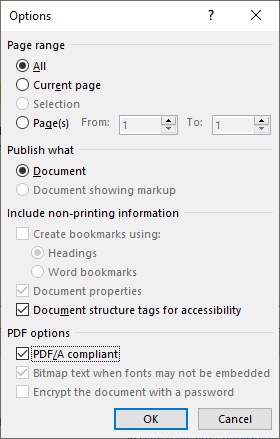 You can now change the location you want to save it to and the file name of the PDF document.
Click Save to create the PDF/A document.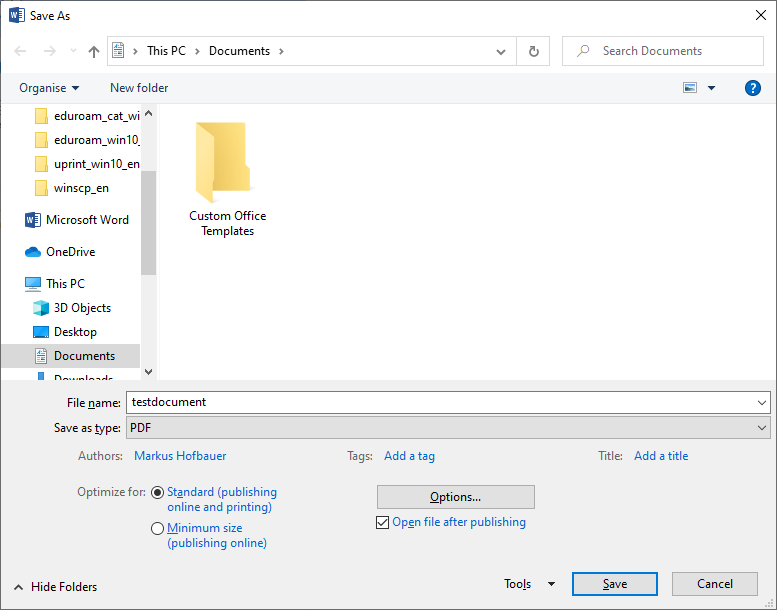 LibreOffice / OpenOffice
Go to File – Export as PDF….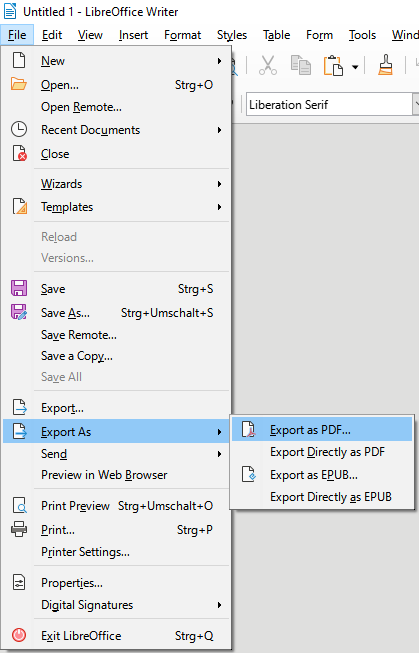 In the dialog box under General, select the PDF/A ISO 19005 check box and click Export.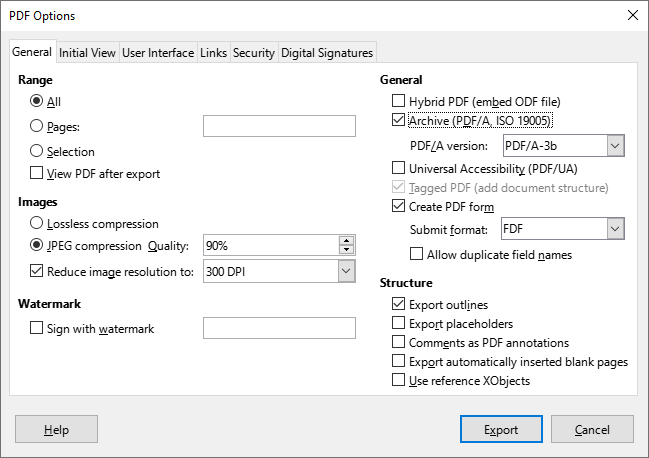 Select a location and file name for the PDF document and click Save.