Bounce
These user guides will help you to bounce e-mails in Thunderbird with the extension Mail Redirect.
Instal Mail Redirect
Open the menu in Thunderbird (3 horizontal lines on the top right corner)
Click Add-ons.
Click

Add-ons

again.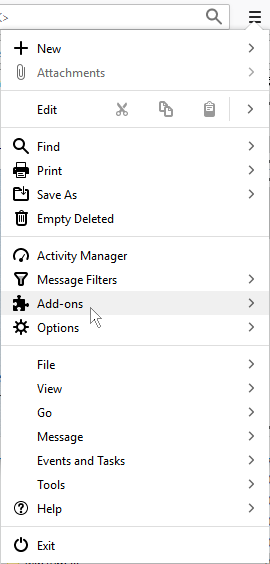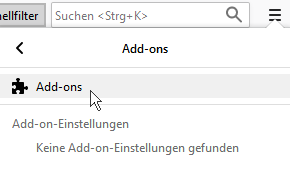 In the search field type in Mail Redirect and click the magnifying glass symbol.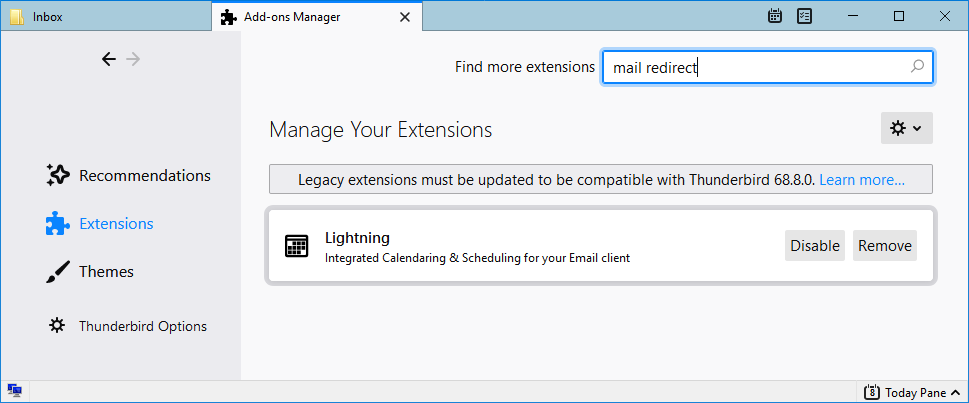 In Mail Redirect click Add to Thunderbird.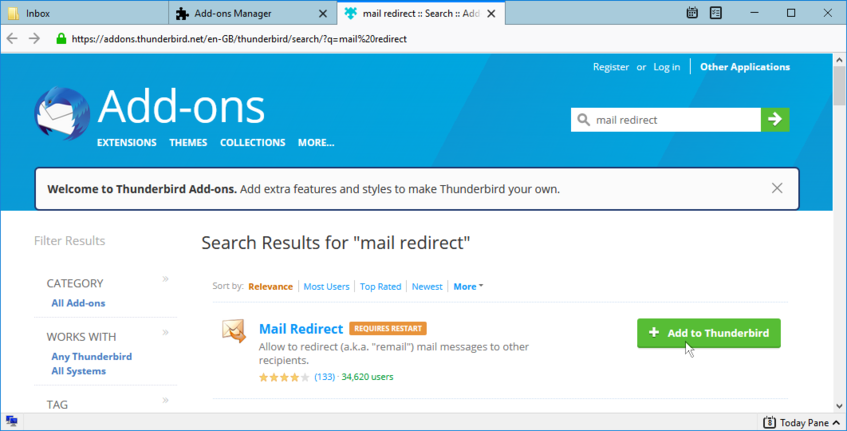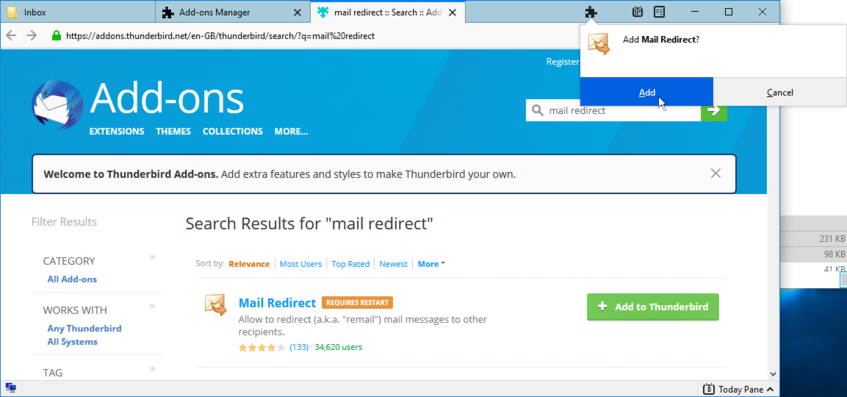 Select Restart now to activate the plugin.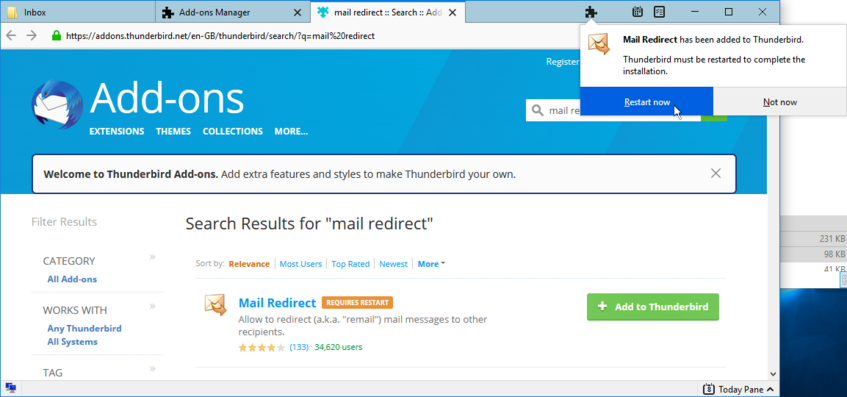 Bounce e-mails
To bounce e-mails, open it and click the button Redirect.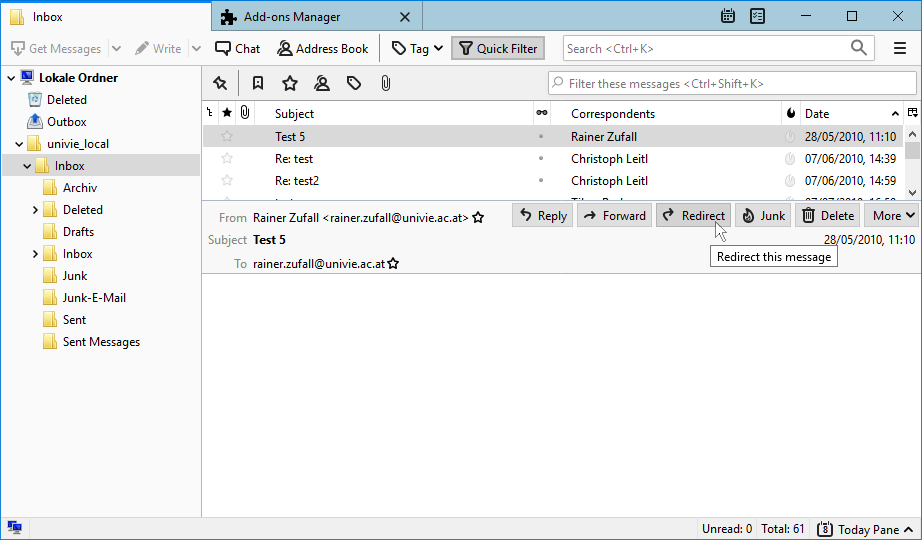 In the field Resend to: type in the new recipient's e-mail address.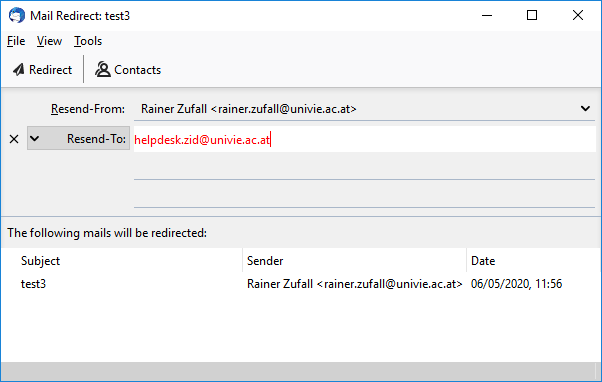 Click Redirect to send off the e-mail.