Sharing an Overleaf project
This user guide helps you to share an Overleaf project with other persons and/or to embed it in a Moodle course.
Sharing with selected people
Open the desired Overleaf project and click Share in the top menu.

In the following window, enter the e-mail addresses of the people with whom you want to share the project under Share with your collaborators.
In the drop-down field, select the type of sharing:
Can Edit: The persons receive reading and writing rights.
Read only: The persons only receive reading rights.
By clicking the Share button, the people listed will receive a link to the project by e-mail. They must log in to their Overleaf account to view or edit the content.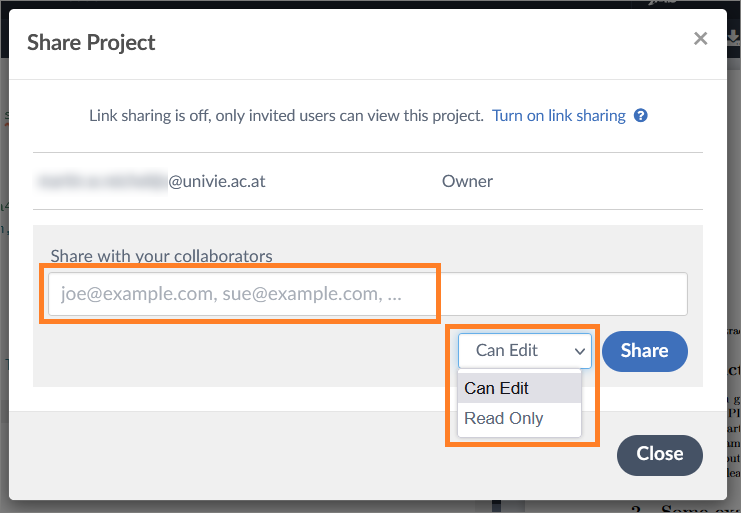 Sharing access links
Open the desired project and click Share in the top menu.

In the next window, clickTurn on link sharing.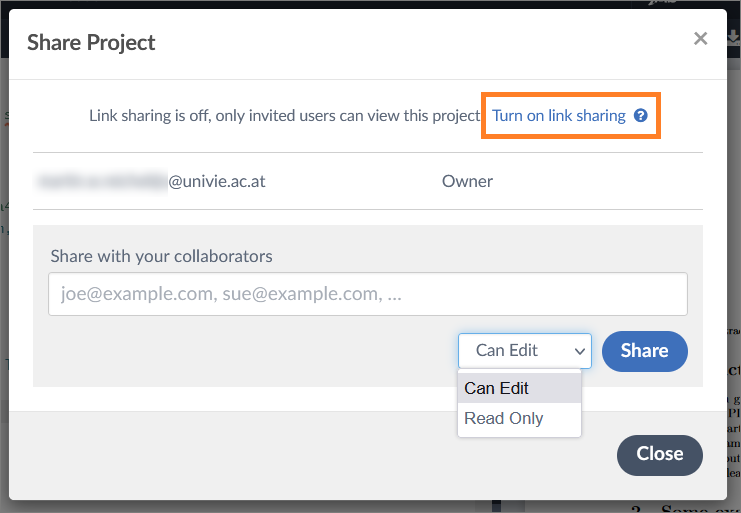 The system generates a link for read and write permissions (edit) and a link for read-only permissions (view). You can copy these links, send them by e-mail and/or lodge them elsewhere, for example in a Moodle course.
The link for reading/writing permission requires a login to view and edit the content.
The read-only link allows you to view the content without logging in.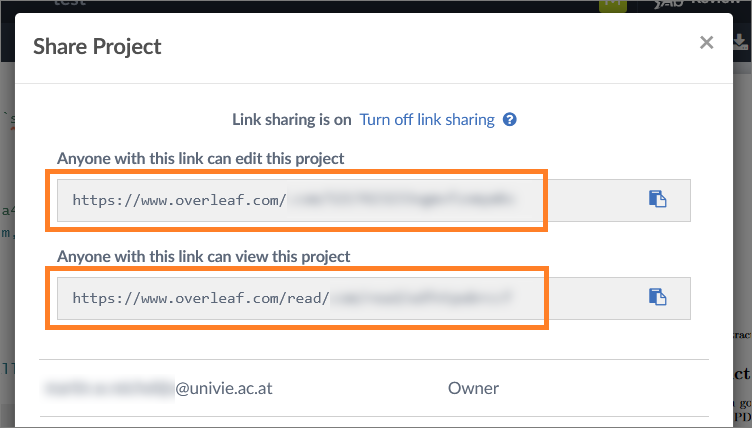 Sharing in Moodle
To share an Overleaf project in a Moodle course, use the access links. Include them with the work material Link/URL or include the link as part of a text.