Double-click on the desktop icon on the lecture hall PC.

Select My series, login with u:account.

Select a registered series, then Start session. If necessary, add a series via Register New Series.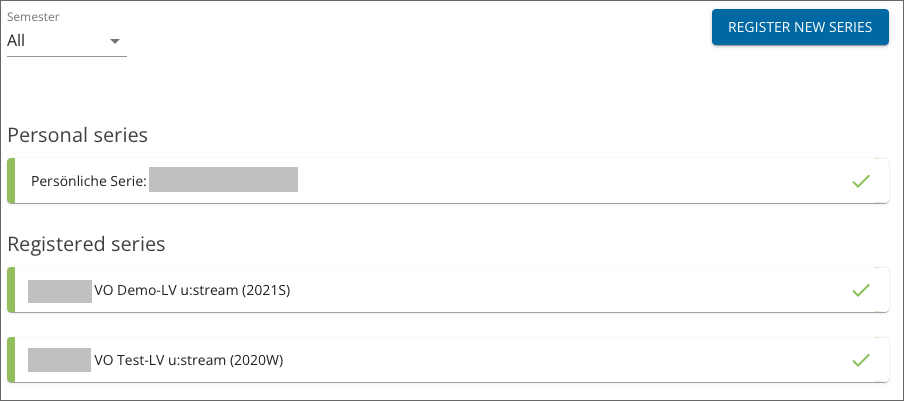 Select streaming variant(s):
REC: Recording
WEB: Web livestream
R2R: Livestream to another lecture hall

Start streaming and pause if necessary.

Select Stop and Stop session and log out.