Information services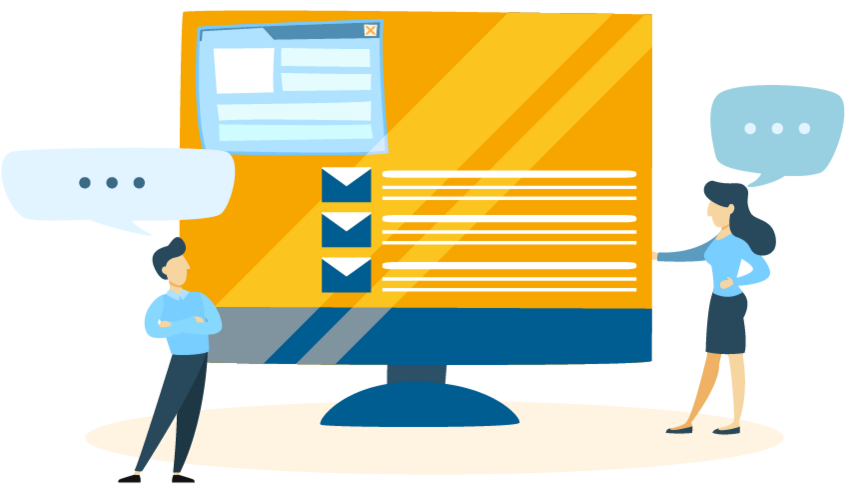 Information services
As an IT representative, the ZID provides you with a wide range of information to support you as best as possible in your tasks at your organisational unit.
There is also a folder for IT representatives that provides an overview of these offers and the IT services at the University of Vienna.
Note
Make sure that you are assigned the role of IT representative in u:find/i3v. Only then will you automatically receive information for IT representatives from the ZID. The head of your organisational unit can request this role for you by e-mail via funktionen.personal@univie.ac.at.
Connect-IT
At the regularly held Connect-IT event, the ZID informs you about news concerning ZID services.
If you have any feedback or questions about Connect-IT, please contact us at connect-it@univie.ac.at.

Wiki space for IT representatives
You will find a lot of helpful information and user guides on the topics of managing software and hardware, centrally managed PCs as well as personnel in the wiki space for IT representatives.

Notifications and mailing lists
IT representatives automatically receive maintenance notifications from the ZID and the invitations to the Connect-IT events via e-mail.
All public mailing lists at the University can be found at lists.univie.ac.at.

Continuing education and training
The ZID offers a wide range of IT courses in cooperation with Human Resources Development. In addition, the ZID recommends courses on IT security, the General Data Protection Regulation (GDPR) and cloud systems as well as data protection to IT representatives.
You can find the full range of courses in the course database.

Digital accessibility
Information about digital accessibility can be found on the intranet.

Further reading