Administrating users
This user guide helps you to assign other users the right to edit the website.
If you have registered your website personally via the registration form, you have automatically been assigned rights for user administration as well. Thus, you can grant editor's rights to other employees of the University of Vienna:
Click the User registration module in the Uni Vienna Tools module area on the left-hand side.
Select your desired page in the page tree.
You will find the icon Add new user in the grey toolbar above the working window.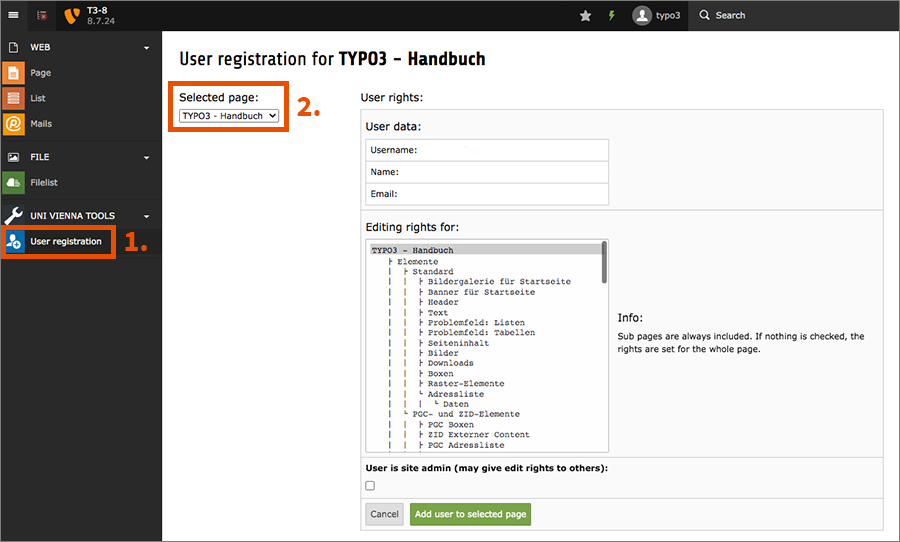 A search field will appear, where you can search for persons from the staff directory. If you want to grant rights to external persons (u:account for guests) or students, please contact the TYPO3 support.
The form for editing rights has two fields:
There is a stylised page tree, where you can limit the rights to individual pages. If you want to enable editing for the entire website, please leave this field empty. Editing for the subpages of your selected pages is enabled automatically.
A checkbox, where you can pass on rights for user administration. If you click on this option, you do not need to limit the rights in the page tree. Rights for page administration always apply for the entire website.