Embedding video
This user guide will help you embed videos on your website.
When preparing videos for the Internet, it is important to specify a suitable compression. Normally, the recorded video must be provided with an audio and a video codec for this purpose. This task is handled by proprietary video platforms such as YouTube, Vimeo and the university's own u:stream service.
The video is then simply integrated into your TYPO3 page. Use the plug-in Univie Streaming for this. You can find it under the content elements in the Plugins tab.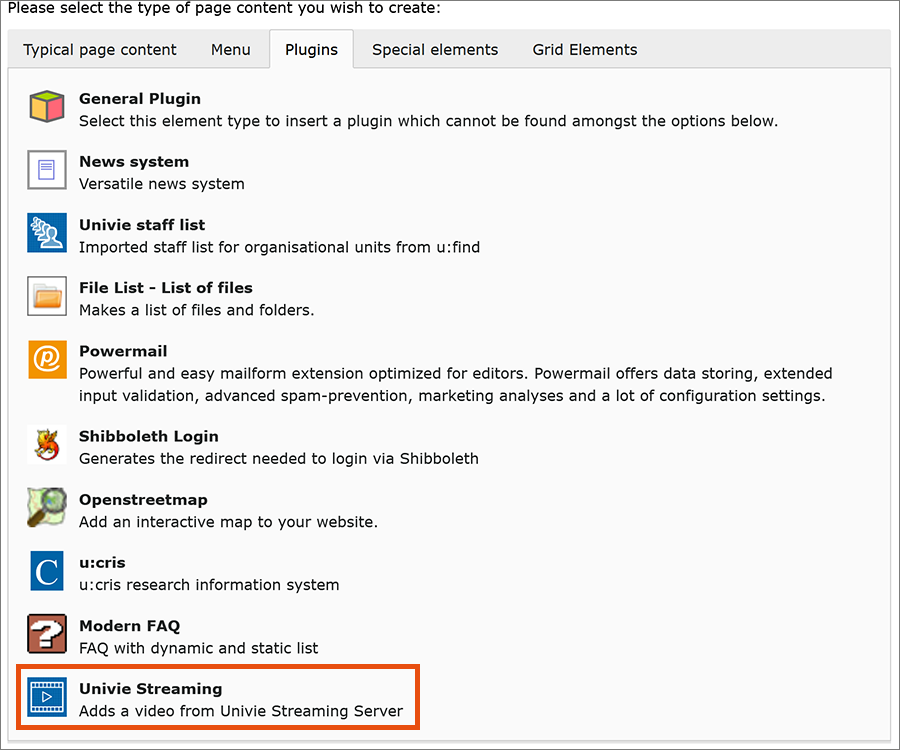 Select the source platform from the drop-down menu and copy the URL into the appropriate field. If the field for entering the URL does not appear, click Save once.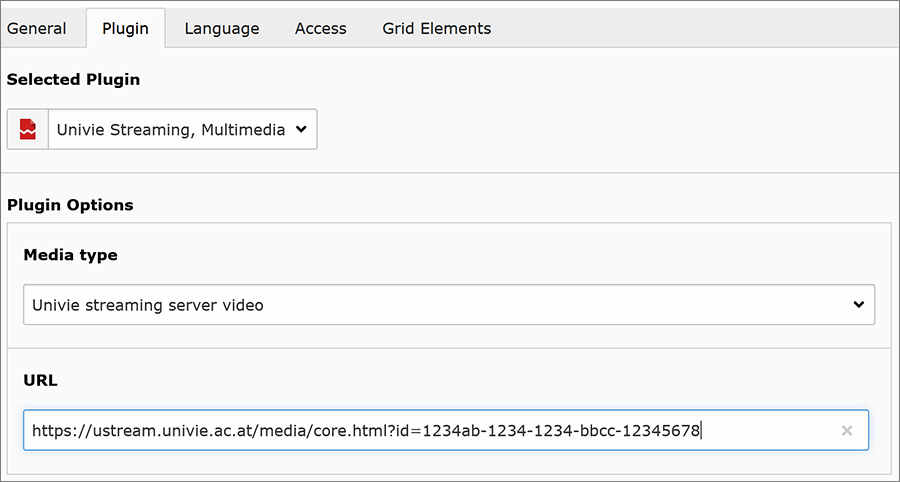 The u:stream service has been revised, technically the open source software Opencast is now used. New videos and audio files are only created via this software. Both audio and video can be displayed via Univie streaming server video/audio.
For instructions on uploading videos via u:stream, see Upload videos. After the video conversion is complete, you receive an e-mail with a link to the video's player. Copy this link of the form
https://ustream.univie.ac.at/media/core.html?id=1234ab-1234-1234-bbcc-12345678
or
https://ustream.univie.ac.at/paella7/ui/watch.html?id=1234ab-1234-1234-bbcc-12345678
into the URL field with the Univie streaming server video media type preset.